49630 Pontiac Trail
Wixom, MI 48393-2009
AFC-Holcroft and partner company Shanghai Powermax are pleased to announce the commissioning of several large orders received in China. Bodycote Wuxi has started production on their latest AFC-Holcroft furnace, with the entire line now consisting of (6) AFC-Holcroft/PowerMax UBQ 36-48-36 furnaces and companion equipment. A large international supplier of bearings, with plant located in China, has...
Read More »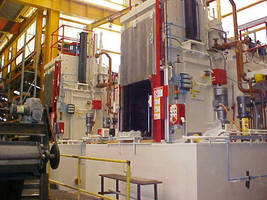 Bodycote Thermal Processing, the largest heat treating company in the world, has installed two new UBQ integral quench batch furnaces and support equipment in its Silao, Mexico plant. The complete line of AFC-Holcroft equipment will now consist of: (4) UBQ Universal Batch Quench furnaces with top cool, (4) UBT Temper Furnaces, (1) UBTN Nitrogen Temper, (2) UBW Universal Batch Washers , a UBTC...
Read More »
AFC-Holcroft is pleased to announce the receipt of a new furnace order for a sealed quench furnace line that will be used to process specialized components utilized in the wind energy market. The furnace line is based on AFC-Holcroft's standard, modular UBQ (Universal Batch Quench) family of products, but was modified to optimize its efficiency for the mix of products required by this customer....
Read More »