Nilfisk Industrial Vacuum Division

740 Hemlock Rd.
Morgantown, PA 19543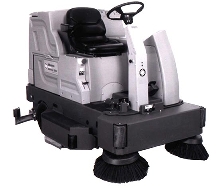 Battery-powered Hydro-Retriever 2042 rider-scrubber is suitable for industrial applications including warehouses, manufacturing plants and distribution centers. It has comfortable full-size operator compartment, ergonomically adjustable steering column, low sound emissions, and scrubs 42 in. path at rates up to 61,000 sq ft/hr. Dual side brooms and cylindrical brushes sweep up litter and...
Read More »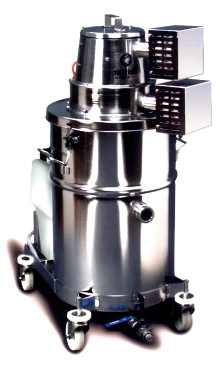 Model SS Spray Cleaner Vacuum System, with 10-gal capacity, incorporates graduated filtration to retain up to 99.999% of all ultra-fine particles (down to 0.12 microns), both toxic and nuisance. It exhausts pure air back into cleanroom environments after filtering. Filters used include foam impact filter, microfilter, main filter, two High Efficiency Particulate Air (HEPA) filters, and an...
Read More »