2621 Van Buren Ave.
Norristown, PA 19401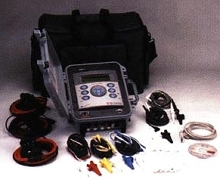 PA-9Plus provides 12 megabytes of internal storage, on-board auxiliary power input capabilities, and optional removable flash memory card. Metrosoft AVO PA-9W software enables unit to trend imbalance, individual harmonics, THD and TDD, and preview and download only what is required. Chart analysis is simplified through zoom/unzoom capabilities. PA-9Plus complies with all applicable IEC, IEEE and...
Read More »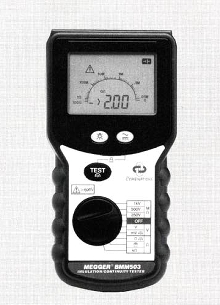 MEGGER BMM503 voltage tester can be used for checking polarity in circuits and for point-to-point connectivity. It has instant response buzzer and 7 user selectable thresholds, below which buzzer will sound continuously. Built in intelligent safety system provides additional protection. It includes live circuit warning, safe contract detector, test lockout, default voltmeter and auto discharge....
Read More »