Emerson Electric Co.
620 S. Aurora St., Ithaca, NY, 14850, USA
Latest New Product News from
Emerson Electric Co.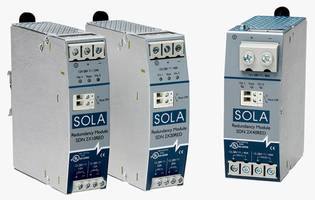 Dec 21, 2017
SolaHDâ"¢ SDN2X Redundancy Modules are used to monitor two power supplies which are connected in parallel. Units are UL, CSA, CE, ATEX, IECEx and ExEAC certified and are available in three sizes. Products are suitable for petrochemical and gas facilities, industrial manufacturing, machine tools and waste water treatment center applications. These modules support redundancy between two 12VDC or... Read More
Other Company News from
Emerson Electric Co.