AMETEK Process Instruments
150 Freeport Rd.
Pittsburgh, PA 15238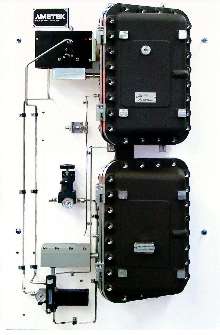 Model 931 single-gas analyzer, housed in explosion-proof package, uses fixed optical configuration with pulsed hollow-cathode UV lamps. Dual-beam configuration, combined with reference measurement, ensures low-noise performance with minimal baseline and span drift. Applications include measurement of high concentrations of H2S for feed-forward control of sulfur recovery unit and monitoring of...
Read More »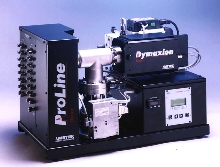 Compact Dycor® ProLine Series benchtop instrument is available with up to 16 inlet ports for sampling process streams and calibration gases. System includes multi-port automatic valve switching, inlet manifold, turbomolecular pumping package, and choice of closed ion source analyzers. Applications include semiconductor process gas monitoring, fermentation/bioreactor analysis, catalytic...
Read More »