SSHC, Inc.
1244 Old Clinton Road, Westbrook, CT, 06498, USA
Latest New Product News from
SSHC, Inc.
Architectural and Civil Engineering Products, Controls & Controllers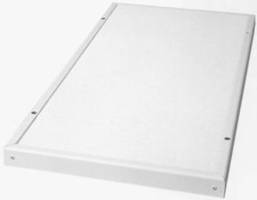 Jan 09, 2017
Available in 2 x 2 ft. or 2 x 4 ft. sizes, Enerjoy Radiant Acoustic Panels enable optimization of IAQ air change with humidification, dehumidification or cooling as required. Dampening and absorbing sound, panels eliminate need for temperature stratification. Avoiding noise, dust, odor and germs or contaminants, units are ceiling mounted that makes floor space is fully optimized and deliver... Read More
Other Company News from
SSHC, Inc.