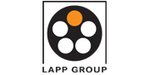 29 Hanover Rd.
Florham Park, NJ 07932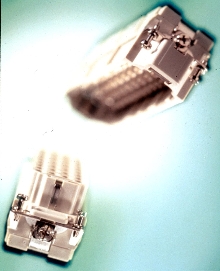 UL, CSA, and VDE approved, EPIC® HEE Series high density connectors have 16 A, 600 V rating. Family consists of 6 contact capacity configurations: 10, 18, 32, 46, 64 (2x32), and 92 (2x46). Crimp terminated inserts are available with silver or gold contacts. Connectors are suitable for robotic, transportation, automotive, and industrial applications.
Read More »

AUTO-X flexible, oil- and UV-resistant, multi-conductor cable withstands temperatures up to 90 deg C. It has worldwide approvals, including UL Type TC, CSA AWM, and CE. AUTO-X has high-strand, elastomeric-alloy jacket and dry lubricant.
Read More »
EPIC(R) Pin and Sleeve Connectors conform to IEC 309-2, and are available in North American and International configurations. North American devices are available in 20, 30, 60, and 100 A, while international devices are available in 16, 32, 63, and 125 A. Both versions are available in splash proof (IP44) and watertight (IP67) models. All North American products are UL (UL1682 and UL1686) and...
Read More »