Latest New Product News from
Biopure Corp.
Fluid & Gas Flow Equipment, Mounting & Attaching Products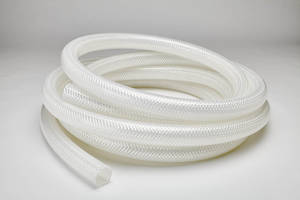 Aug 16, 2017
Platinum-cured silicone gaskets are offered in 10 size options from ½ in. to 8 in. unflanged and eight flanged size options from 1 in. to 8 in. Gaskets meet ASME-BPE standards and are suitable for bioprocessing applications. Platinum-cured silicone braided hose is available in single braided hose from 0.125 in. to 1 in. sizes whereas double braided hose comes in ½ in., ¾ in. and 1 in.... Read More
Other Company News from
Biopure Corp.