1 New England Executive Park
Suite 350
Burlington, MA 01803
FEMLAB multiphysics package includes dedicated Heat Transfer Module that provides users with surface-to-surface radiation, non-isothermal flow, and bioheat equation heat analysis capabilities. Add-on module also lets users model multiple physics simultaneously. Accompanying Model Library has over 20 ready-to-run model files that show how to investigate heat transfer types and provides base of...
Read More »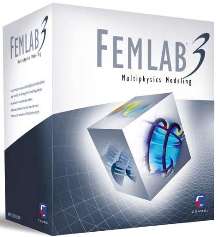 Multiphysics release, FEMLAB (Finite Element Modeling Laboratory) v3.0a, is capable of modeling any physical phenomena that can be described with partial differential equations. Software package uses solvers to address single- and multi-physics problems in modeling and simulation of any physical process. Working in GUI or from command line, users choose from several ways to describe problems in...
Read More »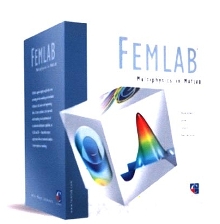 FEMLAB® v2.3 offers solvers for structural mechanics, electromagnetics, and chemical engineering. Structural Mechanics Module includes applications for shells, beams, and solids, including eigenfrequency problems. Chemical Engineering Module offers applications to study non-Newtonian fluids, compressible flow, multi-component transport, and turbulence. Electromagnetics Module includes...
Read More »