Davron Technologies, Inc.

4563 Pinnacle Lane
Chattanooga, TN 37415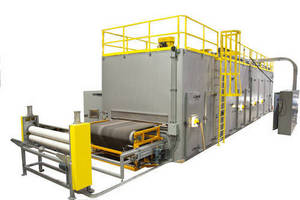 Davron Technologies, Inc. designed, manufactured, and installed a hyper-efficient gas-fired continuous conveyor oven to cure rolls of cross-linked thermoplastics for a foam rubber manufacturer. Equipped with modulating natural gas burners and circulation fans that use Variable Frequency Drives (VFDs), the DTI-1098 system can be programmed to run within a wide range of settings while only using...
Read More »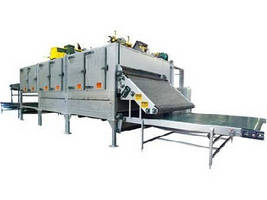 Chattanooga, TN Davron announces the shipment of a double tier conveyor oven to a worldwide tier one automotive supplier that manufactures interior trim products. This conveyor oven pre heats carpet products and padding simultaneously in two individual conveying systems. The upper conveyor is a convection style oven that utilizes a natural gas burner for heating padding. The lower conveyor...
Read More »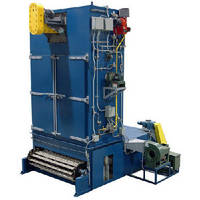 Davron announces the shipment of a Custom Vertical Curing Oven to a worldwide leader in the automotive piston industry. This vertical oven cures a friction reducing coating on automotive pistons. The oven is constructed of 5 thick steel insulated walls and has a maximum operating temperature of 500 degrees F. Parts are loaded into the custom product tooling via a pick and place system that is...
Read More »