2025 Mercer Rd.
Lexington, KY 40511-1018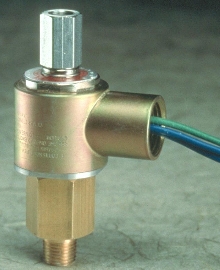 Normally closed, 3-way solenoid valve is explosion-proof and UL listed. Body is made from brass, and seals and seat are Buna N. Soft-seated poppet design provides bubble-tight sealing in air applications. Valve can operate safely in temperatures from 0 to 104-
Read More »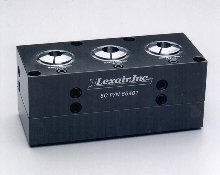 High-pressure hydraulic Tri-Grip 5C collet is suitable for workholding applications in vertical and horizontal machining centers. It operates 3 collets simultaneously, with each on 2-1/2 in. center. Collet and part do not move, maintaining fixed height from part to part. It automatically locates collet locking screw access on top of collet block, which allows infinite collet or part orientation....
Read More »