Wilks - A Spectro Scientific Company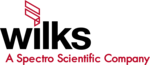 One Executive Drive
Suite 101
Chelmsford, MA 01824-2563
Wilks InfraCal TOG/TPH Analyzers provide accurate, on-site analysis to help regulators and industry reduce the discharge of fats, oil and grease in wastewater. On-site testing with the portable mid-IR InfraCal Analyzer gives results in 10 minutes and eliminates the wait for off-site lab results. It is simple enough for an operator with minimal training to do the analysis. Stricter wastewater...
Read More »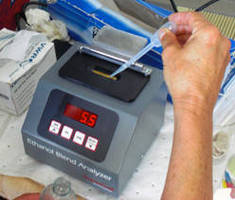 The use of ethanol as a gasoline additive has increased dramatically over the past few years and will likely continue to increase. For fuel blenders, this means an added challenge to avoid an incorrect blend that could lead to regulatory fines, loss of customer confidence and damage to equipment. A quick on-site analysis with a portable mid-infrared based analyzer, such as the Wilks InfraCal...
Read More »
With 2.7 micron filter specific for OH absorbance band and 0.2 mm path length sealed cell, InfraCal Filtometer can accurately measure antioxidant inhibitor on site from 5% down to 0.05% in less than 1 minute. Internal calibration table and operator interface allows for analysis by non-technical personnel. Unlike FT-IR spectrometers, fixed filter infrared analyzer has no moving parts and...
Read More »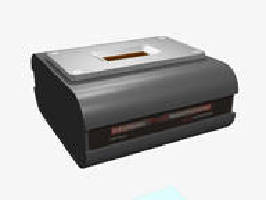 With InfraSpec VFA-IR Spectrometer, chemical and pharmaceutical samples can be analyzed at remote locations without having to transport them to centralized laboratory, eliminating delay to off-load raw material. Portable, variable filter array unit has no moving parts or optical path exposed to air, making it insensitive to environmental changes. With spectrometer's integrated ATR sample...
Read More »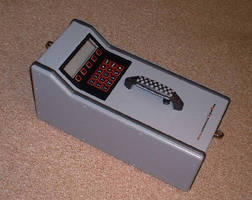 Providing on-site measurement of SF6, InfraRan Specific Vapor Analyzer is suited for fume hood evaluations as per ASHRAE 110 as well as determining airflow in ventilation systems, rooms, and buildings. Unit is factory-calibrated for measuring SF6 in 0-10 ppm concentration range with resolution to 0.01 ppm. Weighing less than 18 lb, analyzer has internal rechargeable battery for up to 8 hr of...
Read More »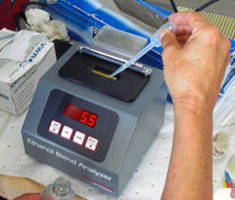 InfraCal Ethanol Blend Analyzer lets terminal managers, distributors, fleet managers, and regulators measure percent ethanol in gasoline to ensure correct blend. Designed for use by non-technical personnel, portable unit can take on-site measurements in under 1 min at fuel terminals and service stations or perform tanker spot checks without waiting for off-site test results. Self-contained unit...
Read More »
Stricter wastewater regulations worldwide are aimed at ensuring excessive levels of fats, oil, and grease (FOG) in wastewater are not being discharged. The InfraCal TOG/TPH Analyzers from Wilks Enterprise provide accurate, easy on-site analysis to help regulators and industry reduce the discharge and build up FOG in sewers. These analyzers are ideal for use by publicly operated treatment centers...
Read More »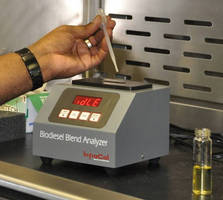 East Norwalk, CT - Effective May 1, 2010, all diesel fuel sold at retail stations throughout the State of Pennsylvania must contain 2% biodiesel as part of an effort by Governor Rendell to boost the state's economy and reduce imported foreign fuel. Testing the fuel at the 1200 retail motor fuel locations throughout the State for 2% biodiesel is one of the Pennsylvania Department of Agriculture...
Read More »