Paul N. Gardner Co., Inc.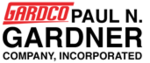 316 N.E. 1st St.
Pompano Beach, FL 33060
The series includes a variety of high and medium viscosity drum pumps as well as high and low reduction pumps. They have medium performance with light viscosity drum/barrel pumps for container-to-container transfer of acids, corrosives and chemicals. Features include being sealless, lightweight, and economical. They are made of polypropylene, pure PP/PVDF or 316SS tubes and have dual speed...
Read More »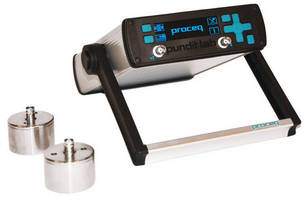 Supplied with full remote control capability, Pundit Lab offers measurements for transit time, pulse velocity, path length, perpendicular crack depth, and surface velocity. Construction, along with optimized power consumption, make unit suited for on-site use. Coupled with automated combination of transmitter voltage and receiver gain, pulse shaping promotes transmission range at lower voltage...
Read More »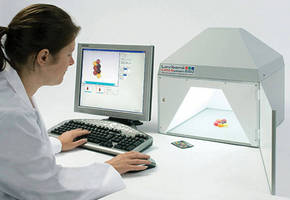 Based on digital imaging technology, Lovibond® CAM-System 550 lets user decide whether product meets acceptable color and appearance criteria or if it has undesirable defects. System uses acceptable samples to generate quantitative reference profile for product, including min/max limits subsequently used for pass-fail assessment of product samples. Able to process entire image or...
Read More »

Versatile, Convenient and Accurate Spear-tip pH Tester Electrode junction is 200 times larger than standard electrodes, making it virtually impossible to clog Rugged spear tip makes it ideal for soft solids and semisolid materials like meats, cheeses and fruit Long, thin electrode can be used to determine pH in test tubes and other narrow containers The unique junction design provides increased...
Read More »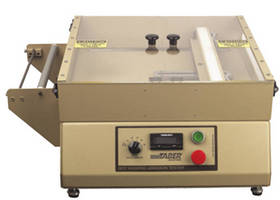 This instrument is designed to test the abrasion resistance of seat belts and other webbing materials. Materials include nylon, polyester, leather and other flexible sheet materials. Evaluate abrasion resistance of webbing and belting materials. Textile webbing is often used for safety belts, restraint harnesses, helmet straps and cargo tie-downs. Over time, adjustment hardware or common use may...
Read More »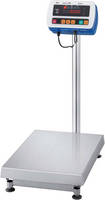 The SW Super Washdown scales are designed to withstand the most demanding process conditions. From dusty to wet environments, including food processing plants where cleanliness and sanitation are of critical importance, the SW scales are built to endure the extreme conditions of high pressure and temperature water as specified by the IP69K standard (1450 psi and 175°F). The scales feature a...
Read More »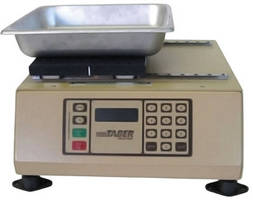 Model 6160 measures relative resistance or susceptibility of material to surface abrasion and scratching caused by oscillating abrasive media. Specimens are mounted in holder located in bottom of tray, which is filled to uniform depth with standardized abrasive media. With optional Bayer Test Kit, unit can determine abrasion resistance of ophthalmic lenses. Speed range is 100-200 cycles/min, and...
Read More »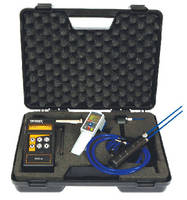 Equipped with backlit display for dark areas, Tramex MRH III measures moisture content in wood to depth of 1.25 in. with specific gravity adjustments from .3-.8. Unit also includes 4 additional settings for non-destructive comparative readings in drywall, masonry, ceramic tiles, plaster, brick, and most building materials. For measuring ambient RH, temperature, dew point temperature, and...
Read More »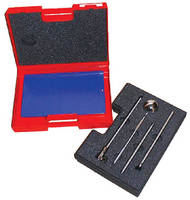 The Plummet method (Immersed body or Density ball) is a universal instrument to determine the density of paints or related products. The method is based on 'Archimedes' principle. The upward force caused by immersing the plummet into the liquid is read from an analytical balance and expressed in grams/ml. The Plummet consists of a spherical body made from stainless steel with holding rod and...
Read More »