9021 W Kellogg Dr
Wichita, KS 67201
Share: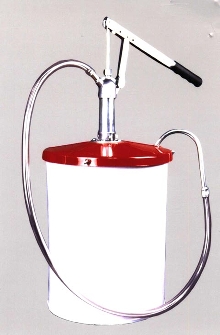 Zee Line Lube Pump works with 5 to 6 1/2 gal open head pails used in manufacturing, automotive service, HVAC service, equipment service and plant management settings. Pump provides flow rates from 1 oz per stroke to 2.3 oz per stroke, depending on linkage pin placement. Flow rates depend on fluid viscosity. Pump includes 4 ft clear vinyl hose with curved discharge spout and pail cover, which...
Read More »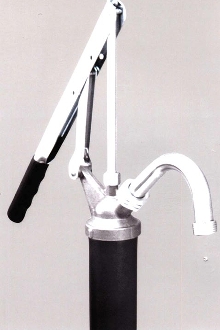 Zee Line Hand Pump offers variable flow rates from 9.6 to 15 oz per stroke depending on linkage pin placement and fluid viscosity. It features carbon steel, brass, and plastic construction, and is able to handle rigorous use. Curved discharge spout with garden hose threads allows pump to be used with standard hoses. Applications include manufacturing and plant management settings.
Read More »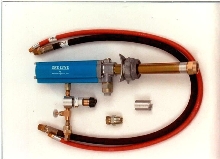 Model 1737 1:1 ratio stub-style oil pump works with oils and non-corrosive liquids in industrial, manufacturing and automotive service shops. Pump fits drums and tanks with a 2 in. bung opening. It has maximum air pressure of 145 psi, working pressure of 100 psi, and self-lubricating pressure relief port. It comes with connecting hoses and an air line filter. Pump weighs 6 lb.
Read More »