Vestil Manufacturing Corp.
2999 N. Wayne St.
Angola, IN 46703
Share: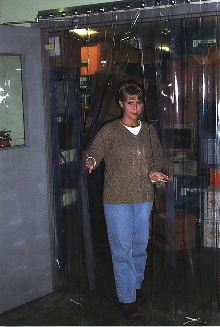 Vinyl Strip Doorways minimize noise, dust, fumes, and smoke; reduce time opening and closing doors; cut heating and cooling costs; and permit 2-way simultaneous traffic. Strips are available in widths of 6, 8, 12 or 16 in. in any length needed. Temperature service range is from -20-
Read More »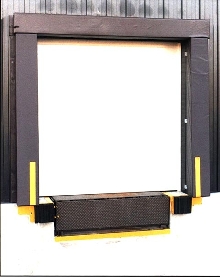 Available for door openings from 8 x 8 ft to 10 x 10 ft, model D-150-XX dock seals and model D-750-XX dock shelters mount around door opening in dock areas. Seal is available with projections from 10 to 20 in. with 36 oz reinforced black nylon facing. Shelter is available in projections of 18, 24, 30 and 36 in. with 54 oz reinforced black nylon facing. Shelter includes 36 in. drop curtain for...
Read More »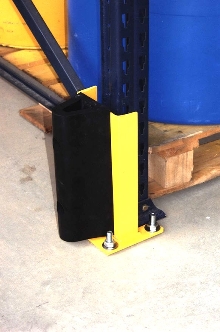 Stuructural Rack Guards with rubber bumpers protect against damage to pallet racks, wall corners, fork trucks and pallet trucks. Constructed of 6 in. C channel with yellow powder-coat paint finish, rack guards are available from 12 in. to 24 in. high with a 4-1/2 in. opening size. Extruded rubber bumper fits on front of structural rack guard. Mounting hardware is available.
Read More »