500 Cardigan Road
Shoreview, MN 55126
Along with integral display for viewing measurements, thermal anemometers come with LogDat2 software package for data logging and reporting. USB data downloading and wireless Bluetooth printing are also standard. Capable of real-time measurements, Indoor Air Quality instruments let users save data and review statistics on same compact unit. Products serve building service contractors,...
Read More »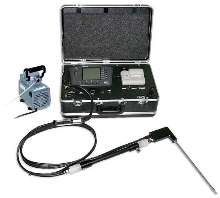 With on-board CTM-34 test protocol, CA-CALC(TM) Series CA-6300 Compliance Protocol Emissions Analyzers guide operators through each step of combustion test process and print reports on-site. Products feature sample conditioner for hands-free, continual water removal and standard, low-maintenance emissions probe. Offered in 4 models, series also features factory-calibrated, field-replaceable...
Read More »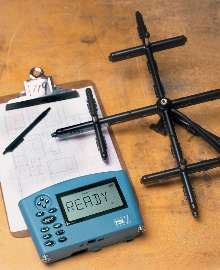 Model 8710 DP-CALC can provide accurate flow measurements even at very low flowrates. It features 16-point velocity matrix, auto zeroing, and back-lit display. Measurements can be data logged or downloaded to PC software. Instrument utilizes AC power or 4 AA batteries, and is suited for industrial hygienists and certification professionals who spot check clean rooms, biological safety cabinets,...
Read More »