Rockler Woodworking & Hardware
11773 S.W. Beaverton Hillsdale Hwy.
Beaverton, OR 97005-2992
Share: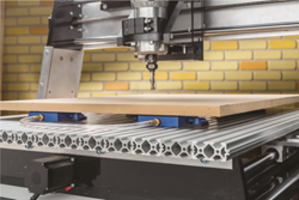 Vacuum Clamp Pod Kit is suitable for edge routing, sanding and CNC carving applications. Unit consists of two 3-1/2 in. square x 7/8 in. high pods which can be fasten to worktop or secured to jigs or tables. Product comes with four 5/16 in. - 18 x ¾ in. long T-bolts, ball valve and four low-profile knobs. This kit features 8 ft of plastic tubing and brass fittings and can be used with t-track...
Read More »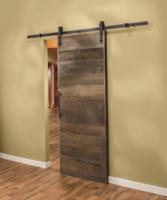 I-Semble® Rolling Door Hardware Kits consist of two roller assemblies with sealed ball bearings, door stops, floor guide and discs. Units come with an optional soft-close adapter mechanism. Products feature flat tracks which are equipped with interlocking dovetails and are made of ¼ in. thick steel. These doors are offered from rustic to contemporary with a black or stainless steel finish....
Read More »