107 Grand Boulevard
Vancouver, WA 98661
Share: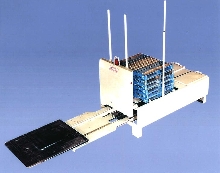 LTS simplifies warehousing and shipping by transferring loads to alternative pallets, slip-sheets or floors. Working at speeds up to 300 loads per shift with single lift-truck operator, it eliminates manual transferring and reduces chances for repetitive-motion injuries. Pallets can be loaded from 2 sides, and removed or picked up from any of 3 sides. Rugged construction withstands damage of...
Read More »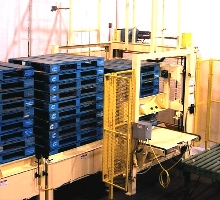 Model 704 feeds pallets in up to 3 directions. It offers bulk loading, holding up to 54 pallets, and reduces time for lift truck operators to refill pallets to as little as once per hour. Model 704 features heavy duty construction, and is capable of handling variety of pallets. It can be added to standard and robotic Columbia and Columbia/Okura palletizers.
Read More »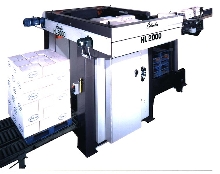 Model HL2000, with 7 ft x 14 ft footprint, operates at speeds of up to 20 cases per minute. It provides soft-product handling and standard side retainers for load squaring. Palletizer is suitable for low-speed, multiple-line layouts that require dedicated machines on 13 ft centerline.
Read More »