Alfa Laval Flow, Inc.
5400 International Trade Drive, Richmond, VA, 23231, USA
Latest New Product News from
Alfa Laval Flow, Inc.
Cleaning Products & Equipment
Mar 03, 2017
Minimizing risk of product contamination, TJ40G Tank Cleaning Machine is designed with four-nozzle rotary jet head. Providing 60% faster cleaning than static spray ball technology, unit can remove tough tank residues and solids of up to 1mm in 50-1000 m³ tank sizes and features self-cleaning construction. Product is used in Brewhouse applications and uses less water and cleaning agents.
Read More
Cleaning Products & Equipment, Fluid & Gas Flow Equipment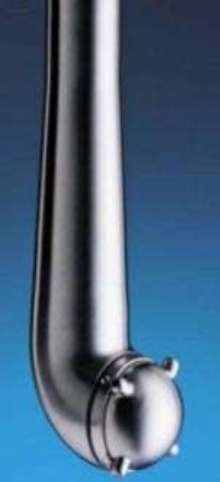 Aug 18, 2003
Toftejorg equipment includes rotating spray heads and rotating jet heads that are suited for cleaning tanks from 500 gal to silos with 500,000 gal capacities. Rotary spray heads clean tanks by spraying fan of cleaning media against tank walls, while rotary jet heads spray jets of cleaning media. Cleaning fluids from both products reach every square inch of tank walls, removing any residual... Read More