3000 Old Pond Rd.
Abele Business Park
Bridgeville, PA 15017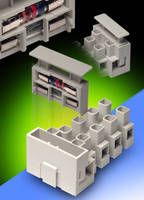 OKW Electronics has launched the new CFTBN series fused terminal strips from Camden Electronics. Perfect for wiring lighting equipment, power supplies, fire and security systems, domestic equipment etc., the new CFTBN series has UL, CSA, IMQ and VDE approvals. For ease of use, these terminal strips incorporate a spare fuse option in the fuse carrier allowing technicians to immediately locate a...
Read More »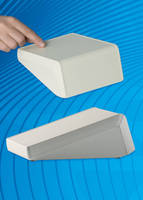 UNITEC enclosures feature 2 inclined operating panels, at right angles to each other, which enable simultaneous input of data on one side and readout on other. Measuring 5.826 x 8.267 x 3.149/0.984 in., ergonomic enclosures feature 3-part design and are molded in ABS in off-white. Case parts interlock and are secured by 2 self-tapping screws. Utilized for desktop or wall mounted applications,...
Read More »