PI (Physik Instrumente) L.P.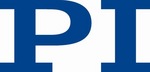 16 Albert St.
Auburn, MA 01501
Featuring direct metrology capacitive sensors, monolithic Nanopositioning Stages deliver resolutions of less than 0.1 nanometer and up to 3 kHz resonant frequency in package smaller than matchbox. Zero-friction flexure guiding system provides nanometer level straightness. For interchangeability of nanomechanisms and controller, stages are equipped with ID chips, which hold all calibration data...
Read More »
Featuring non-rotating tip, M-2x series motorized linear actuators are self-contained packages consisting of dc or stepping motor connected to ball screw or lead screw. They integrate non-contacting limit switches, homing sensors, and piezo-tip with 1 nm min incremental motion is optional. Suited for OEM and research applications, products provide design resolutions to 4 nm, pushing forces to 26...
Read More »