Olympus Scientific Solutions America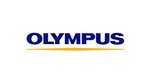 48 Woerd Ave.
Waltham, MA 02453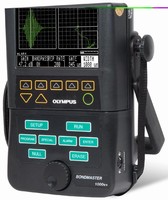 BondMaster 1000e+ is optimized to detect internal defects or delaminations in composite structures used for aerospace, marine, automotive, or manufacturing applications. In addition to sonic pitch-catch, mechanical impedance analysis, and resonance technologies, portable multimode instrument offers dual RUN2 displays that let operator monitor waveform data and flying dot display. Options are...
Read More »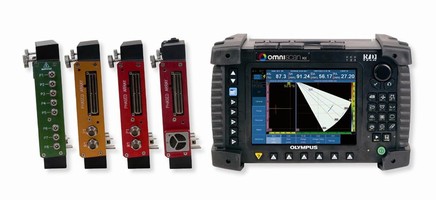 October 2006 Olympus NDT is pleased to announce the addition of the 16:16M and 16:64M manual phased array inspection modules to its OmniScan MX series. Seeing a need for a low-cost, entry-level solution for manual phased array inspection, Olympus NDT, the leader in phased array technology, has added these new entry-level flaw detectors as the newest members of the OmniScan MX product line. The...
Read More »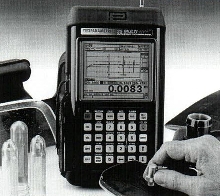 Model 25MULTI PLUS ultrasonic gage can calculate and simultaneously display thickness measurements of various layers in multilayered parts. Using stored setups for each layer (such as sound velocity), gage will display up to 4 individual layers and total thickness of selected layers. Thickness range is 0.004 in. to 20 in. with resolution up to 0.0001 in. Gage works on plastic, metal, casting,...
Read More »