783 North Chili Ave.
Peru, IN 46970
Share: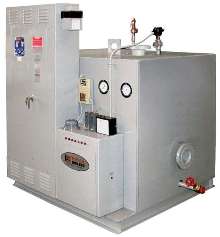 Featuring Incoloy sheathed, resistive type heating elements, BH Series electric hot water or steam boilers are compact, completely packaged and wired units with automatic controls. They are available with inputs from 60-3,000 kW and nominal outputs from 196,000-9,800,000 BTUH. Water boilers are 150 psig MAWP, and steam boilers can be 15 or 150 psig. Each electric element hairpin is...
Read More »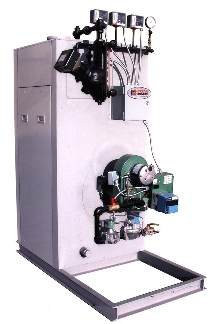 DR Series steam and hot water boilers are available in forced draft gas, oil, or dual fuel (gas/oil) fired models. They utilize tube configuration, which provides water-cooled combustion chamber, and stimulates heat transfer. Removable/replaceable tubes require 24 in. for maintenance access. Largest size DR Series boiler is 33-7/8 in. wide, and will fit through most doors.
Read More »