869 S. Knowles Ave.
New Richmond, WI 54017
Using ultrasonic sensors, Side View Assist blind-spot assistant is capable of registering objects 3 m to side and diagonally to rear of vehicle. If sensors detect vehicle, signal is checked for plausibility by system's electronics to prevent false alarms. System then warns driver optically, and if driver fails to react, it will provide acoustic warning. Working at speeds of 10-140 kph, Side View...
Read More »
Available with conveyor belts in various layouts and lengths to meet production needs, Pack Feeder 4 Systems feature gear-free belt drive and top and side guides that can be adjusted without tools. In-line and crossed belt systems offer belt speeds up to 100 m/min and can operate on 24/7 basis. All parts are made of stainless steel or anodized aluminum for long-term use. For maximum utilization,...
Read More »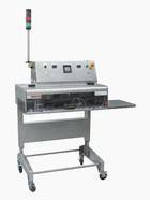 Available in vertical and horizontal formats and in 2 feed directions, Doboy B-550 Series utilizes fiberglass sealing bands that can be changed without tools. Heat sealing systems feature variable frequency speed control and max production speed of 1,000 ipm. Full length 12 mm urethane timing belts grip bag top and provide positive timing and speed control throughout length of sealer. For...
Read More »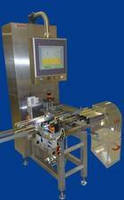 Track and Trace system features Carton Printing System module with printer that produces data such as serial number, expiration date, batch number, and global trade identification number, all encoded into 2D data matrix code. Module also integrates camera that cross-checks human-readable text with code in milliseconds. All information is stored in centralized database. Allowing for traceability...
Read More »
Dinion HD 720p Day/Night IP cameras feature 1/3 in. HD CCD with progressive scan to deliver detailed HD images. Pixel-by-pixel image processing generates detailed images to distinguish facial characteristics, identify small objects, or make out items such as number plates. Able to compensate for backlighting and low light, cameras also support simultaneous 720p H.264, H.264, and JPEG video...
Read More »
Designed to work in rotation mode with hammer drills and rotary drills, Rebar Cutter has unique flute geometry that employs steep spiral design to quickly remove debris. Relief hole is incorporated into cutting surface to dissipate heat and facilitate slug removal. With tapered body and shank, cutter minimizes weight and vibration for smooth drilling. Bits come in 12 in. length with 3/8-1-½ in....
Read More »
Cutting, grinding, scraping, or sanding - new Bosch accessories get it all done! Mount Prospect, Ill.- Oscillating multi-tools are rapidly becoming a toolbox staple for remodelers, finish carpenters, electricians, plumbers and even DIYers. Why? These users are discovering that the wide range of accessories gives these tools the functionality of multiple tools, and even helps them tackle a few...
Read More »
o OEL/OEB 5 classification ensures maximum operator protection o Safe filling of powder, tablets, pellets, liquids and combinations o Contamination levels under 0.05 micrograms of product dust per cubic meter Bosch Packaging Technology announces the results of a Standardized Measurement of Equipment Particulate Airborne Concentration (SMEPAC) test for its GKF 1700 HiProTect containment capsule...
Read More »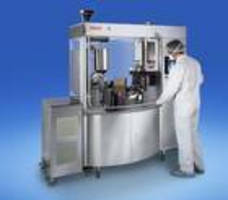 Equipped with automatic troubleshooting function, Model GKF 1400 ASB can fill combination of powders, pellets, liquids, and diverse range of tablets. Integrated checkweigher enables real-time automatic fill adjustment, while attached capsule body scanner ensures production quality by detecting and removing incomplete capsules prior to filling process. With ability to manage several dosing...
Read More »