AGC Chemicals Americas, Inc.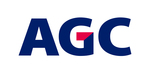 55 E. Uwchlan Ave.
Suite 201
Exton, PA 19341
Unique formulation yields superior performance characteristics over conventional FKM-type fluoroelastomers EXTON, Pa. – AGC Chemicals Americas Inc. offers AFLAS® 100 and 150 Series fluoroelastomers for molded and extruded components that need to withstand extreme conditions such as heat, steam, and corrosive chemicals. AFLAS fluoroelastomers are a preferred product for manufacturing wire and...
Read More »
Classified by ASTM D 1418-01 as FEPM, AFLAS® 100 Series comprises fluoroelastomers for electrical submersible pump bladders and polymeric products used in extreme downhole environments. Compounds based on AFLAS 100 series can withstand temperature, pressure, and corrosive elements. These copolymers of tetrafluoroethylene and propylene impart flexibility, toughness, and resistance to chemicals,...
Read More »
Intended for use as precision cleaning solvents, moisture displacement fluids, defluxing agents for electronics, and carrier solvents for lubricants, AsahiKlin™ AE-3000 Series is comprised of 4 products that have no flash point, no Ozone Depletion Potential (ODP), and low Global Warming Potential (GWP). All products are nonflammable and noncorrosive as well as chemically and thermally stable.
Read More »