2062 Business Center Drive
Suite 230
Irvine, CA 92612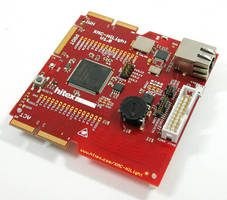 XMC-HiLight, with XMC4000 architecture from Infineon based on Cortex-M4 core from ARM, comes with communication, slide control, LED matrix control, RGB, and A/D functions. Compatibility with Infineon Hexagon Evaluation Kit also makes board compatible with software applications designed with DAVE 3. Also, solution supports customized hardware extensions on optional prototyping board and provides...
Read More »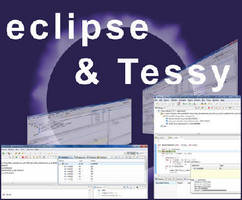 Providing automated unit/module/integration testing of embedded software, Tessy v2.9.48 supports debugger from Eclipse project CDT, which enables user to debug test objects under Windows which are compiled using GNU compiler GCC included in MinGW package. If test case does not behave as expected, user can operate from familiar Eclipse user interface. Support is realized by plug-in, which is...
Read More »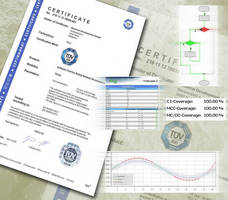 Tessy, the tool for automated unit / module / integration testing of embedded software, is now qualified for safety-related software development according to IEC 61508 and ISO 26262 (up to ASIL D). Tessy fulfills the requirements for off-line support tools according to IEC 61508-3:2010. Tessy was classified as being class T2. Tessy also meets the requirements of tool qualification according to...
Read More »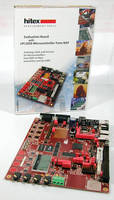 Used to evaluate Cortex-M3-based LPC1800 MCUs' main features, LPC1850 board comes with 150 MHz LPC1850, 64 MB SDRAM, 32 MB parallel Flash, 512 kB SRAM, and serial EEPROM. It can be operated over USB, external power supply, or PoE. For debugging, board contains JTAG and 20-pin Cortex Debug Connector with ETM, and all communication channels - USB, Ethernet, OTG, UART, and CAN - are provided. DSP...
Read More »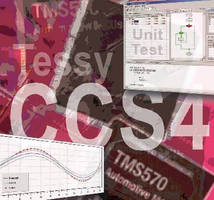 Hitex Development Tools announces the availability of Tessy V2.9.32. Tessy is a tool to automate module/unit and integration testing of embedded software. The most significant attribute of the new version is the support of Texas Instruments' Code Composer Studio V4 (CCS4). This allows testing of the Cortex-R4-based TMS570 or the TMS320 signal processors from Texas Instruments. The TMS570 is...
Read More »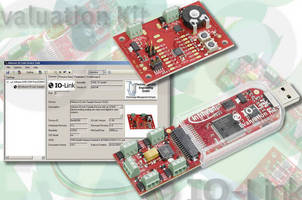 Comprised of sensor (IO-Link device) and IO-Link master, IO-Link demonstration system facilitates evaluation of functionality of industrial control unit subsystem. PC-GUI can be used to configure IO-Link Master via USB of up to 4 IO-Link Ports (Infineon 16 Bit XE164, up to 8 IO-Link Ports) and display process control data provided by connected sensor (Infineon 8-bit XC822). Physical realization...
Read More »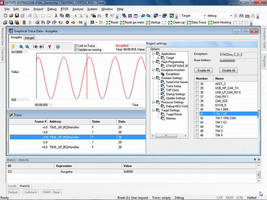 Hitex introduces HiTOP 5.40, the latest release of their universal software debugger. The major feature in this version is full support for Windows 7 32-/64-bit. Furthermore, HiTOP 5.40 provides additional new features for the Tantino for Cortex debug interface. This includes Cortex-M0 support for LPC1100 as well as support for the STM32 Value Line and the EFM32 Energy Micro. Also the serial wire...
Read More »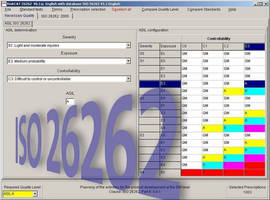 RiskCAT v6.1 compares various aspects of ISO 13849/26262, IEC 61508/61511/62279/62425, and DIN EN 50128/50129 standards. Specifically, it displays all measures that are logically present in both standards but expressed differently. Software reveals how one particular standard's measure corresponds to one of differing nomenclature in another. Differences with respect to liability resulting from...
Read More »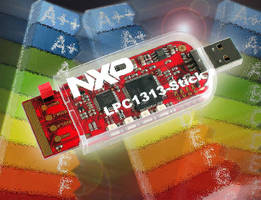 Equipped with un-limited HiTOP debugger, GNU Arm compiler, and professional Tasking compiler as well as applications code, LPC1313-Stick evaluates ARM Cortex-M3 based LPC1300 controllers from NXP. EnergyBench can be executed with different supply voltages and CPU frequencies to get detailed information on power consumption. Access to LPC1313 controller's peripherals is provided via 80-pin...
Read More »