19661 US Highway 36
PO Box 649
Lyons, CO 80540

Able to detect toxic gases using piD-TECH® plus photoionization sensors, VOC-TRAQ can be used to survey room air or left unattended for long-term analysis. Included software displays VOC concentration in real-time or allows viewing of entire saved timeline of readings on single graph. While internal memory stores up to 36,000 sample readings, detector can also operate while connected to PC...
Read More »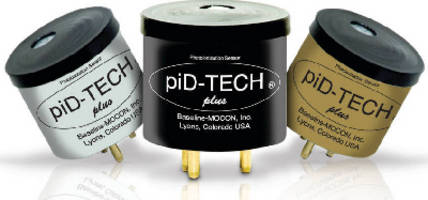 Intended for portable and stationary gas monitor OEMs, piD-TECH® plus sensor models use 10.6eV lamp and include Black Label with 0.05-2,000 ppm range, Bronze Label with 0.025-200 ppm range, and Silver Label with range of 0.005-20 ppm. Units are based on photoionization detectors and are suited for gas analyzers used in industrial hygiene and safety monitoring, soil contamination and...
Read More »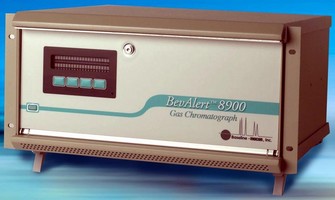 Utilizing photoionization detector (PID) as sensing element, BevAlert(TM) Model 8900 tests carbon dioxide (CO2) for presence of acetaldehyde and benzene, toluene, ethyl benzene, and xylene (BETX) VOCs. Gas chromatograph features hinged front panel that promotes access to PID detector for service and maintenance. It can be used by food and beverage industry as well as specialty gas manufacturers...
Read More »