5001 Tremont Ave.
Davenport, IA 52807

RemLive-® provides non-intrusive reminder of live voltage inside electrical panels via 2 banks of high-intensity flashing LEDs. Available in 3-phase, product operates from 24-700 Vac/1,000 Vdc. Mini-RemLive-® suits single-phase applications and operates from 24-460 Vac/660 Vdc. Device mounts on DIN-rail, is UL recognized, and CE approved. Device activates if there is 24 Vdc/ac min between any 2...
Read More »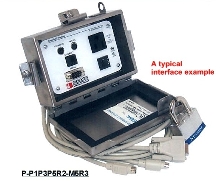 M5 Series NEMA 4X stainless steel interface has locking mechanism to comply with FDA regulation #21CFR211, which requires validated systems be locked. Over 4,000 different combinations of cables, connectors, and outlets in NEMA 1/12/4/4X housings are available. M5 Series meets requirements of drug, food processing, dairy, chemical, and petro-chemical industries.
Read More »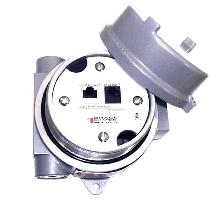 Graceport M7 Series Div 1 hazardous location interface eliminates need to remove all bolts from NEMA 7-9 enclosure to gain programming access to devices inside. Instead, interface is installed with conduit connection to nearby NEMA 7-9 enclosure containing programmable device. Personnel obtain hot work permit and perform sniff test before programming.
Read More »