3111 Park Dr.
Traverse City, MI 49686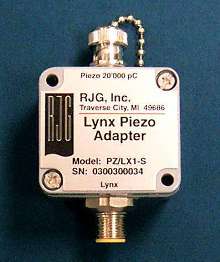 Piezoelectric Sensor Adapter provides interface to eDART(TM) System. Based on type of input, adapter scales signal from sensor and sends digital cavity pressure signal to eDART(TM) controller. Small housing allows for easy installation, even if available space is limited.
Read More »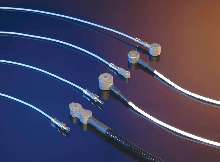 Model 9211 6 mm, button-style sensor utilizes quartz element to produce charge proportional to pressure measured. It measures force up to 556 lb and comes with detachable cable. Sensor is suited for applications where space is limited.
Read More »
Slip Ring Connector allows molders with rotary table machines to install digital Lynx(TM) cavity pressure sensors without cabling impediment caused by 360° rotational movement. Insight System(TM) users can continuously receive information from up to 32 Lynx cavity pressure sensors that are mounted on rotary table molds.
Read More »