750 Hastings Lane
Buffalo Grove, IL 60089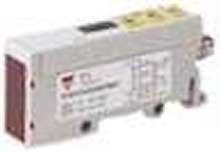 Microprocessor-based, polarized PD60CNG detects transparent and highly reflective objects such as glass and plastic bottles. Single optical axis provides precise measurement of objects. Applications include packaging, bottling, and pharmaceutical equipment. Pushbuttons, on back of sensor, for teach-mode programming, allow sensing distance, timing, and NO/NC adjustments. Sensor is available with...
Read More »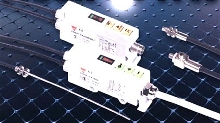 PD60 family of fiber optic sensors, cables and accessories have programmable amplifiers, which can be controlled through keyboard on amplifier, or remotely by wire. Amplifiers have 10-30 Vdc power supply, NPN and PNP outputs, and LED bar graph to show strength of signal. Versions are available for plastic and glass fiber optic cables. All have keyboard lock, which prevents tampering or...
Read More »
Ersce limit switches come in industrial sizes, shapes and contact configurations. Models are available with push button/roller actuators, roller levers, and multi-directional levers. Options include rugged metal housings or economical plastic housings with three 1/2 in. NPT conduit entryways, and snap action, slow action, or overlapping configurations. Applications include material handling,...
Read More »