Paralan Corp.
4655 Ruffner Street, San Diego, CA, 92111, USA
Latest New Product News from
Paralan Corp.
Test & Measuring Instruments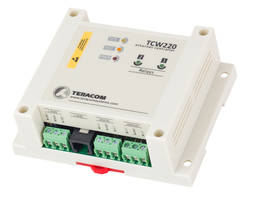 Nov 09, 2017
Teracom TCW220 Ethernet Data Logger comes with two analog inputs with 10-bit resolution. Unit offers XML/JSON status files and HTTP API commands. Product comes in password protected web based configuration and supports 1-wire interface up to eight Teracom 1-Wire sensors. Data logger enables user to upload log file on a server using HTTP post and alerts up to 5 recipients. TCW220 can be... Read More
Other Company News from
Paralan Corp.