2801 80th St.
Kenosha, WI 53141-1410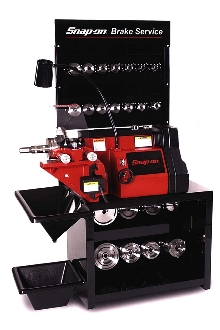 EEBR308A combination rotor and drum brake lathe handles drums or rotors up to 100 lbs using 1 in. arbor. Separate feed motors power twin cutter tool and boring bar independently. Dovetail tool slides with adjustable gibs are protected with felt wipers. Twin cutter tool reconditions both brake rotor surfaces simultaneously and is adjustable with aluminum micrometer dial. Complete packages include...
Read More »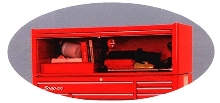 Made of high-strength steel, KRAH5330 Bulk Storage Top Chest is 20 in. deep, 53 in. wide and 15 in. tall. Garage style front door is equipped with 3-point locking device that secures chest and keeps door closed when unit is moved. Top Chest firmly stacks as third unit above 53 in. roll cab and top chest combination. It can be used as charging station or to stow shop-related accessories.
Read More »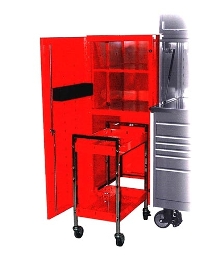 Docker Lockers can be mounted on either side of roll cabs. Roll carts fit inside for safe storage and then can be pulled out to use during job. Lockers have electrical knockouts and vented back panels to allow secure use of chargers and mini-refrigerators. KRL7018 fits company's KRL7000 cabs and has 29,139 cu in. of space. It measures 24.06 x 29.03 x 57.01 in. KRL1018 fits KRL1000 series and...
Read More »