5190 Old Easton Rd.
Danboro, PA 18916-1000
PEM® floating self-clinching fasteners include non-locking Type A4 and self-locking Type LA4 fasteners that provide load-bearing threads in SS sheets as thin as .038 in. and greater with hardness of HRB 88. Available thread sizes range from #4-40 through #10-32 and M3 through M5. All clinching occurs on fastener side of sheet, which allows sheet to remain flush on one side, and RoHS-compliant...
Read More »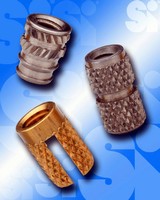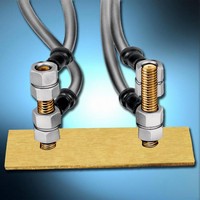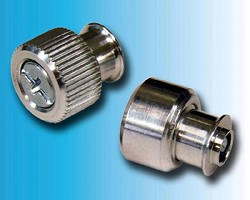 Designed for permanent installation into any panel hardness or material, PEM® Threaded Flare-In Type PF11MF features knurled cap and meets UL 508 operator access area requirements, while Type PF12MF has smooth cap and meets UL 1950 service access area requirements. MAThread® anti cross-threading technology corrects off-angle installations, aligning components and sliding through potentially...
Read More »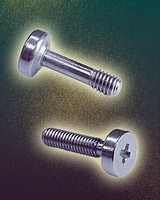 PEM® spinning clinch bolts for thin metal panels install securely using controlled clinching action to captivate screw while allowing it to spin freely in sheet, which enables quicker attachment of mating hardware by eliminating need for loose fasteners. Bolts include Type SCB(TM) fasteners featuring unthreaded neck for axial float and Type SCBJ(TM) hardware with jacking feature. They come in...
Read More »
Designed with 24 in. throat depth, PEMSERTER® Series 3000(TM) incorporates clean technology without hydraulics to install all types of self-clinching fasteners in thin-metal sheets. Electromechanical servo drive optimizes ram function to achieve repeatable speed and force. Features include 16,000 lb ram force, remote operation, PC-based programming interfaces with Windows operating platforms,...
Read More »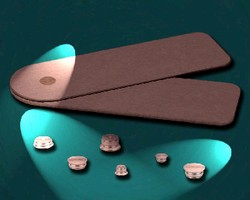 Offering alternative to rivets or welding, stainless steel PEM® Type SFP SpotFast(TM) Fasteners permanently join 2 metal sheets to create corrosion-resistant flush-attachment connection without protrusions on either side. Rotational capability enables single fastener to act as hardened pivot point. Available in various head diameters and sizes, RoHS-compliant fasteners can be installed in...
Read More »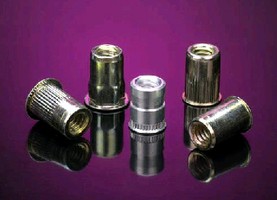 Offered in aluminum, brass, steel, and stainless steel, Atlas® SpinTite® Inserts install from accessible front side of panel with only single mating screw required to complete final component attachment. Units serve as alternatives to tapped holes, weld nuts, rivets, and self-drilling or tapping screws and can promote close-to-edge mounting. Suited for panels of any hardness as thin as .020...
Read More »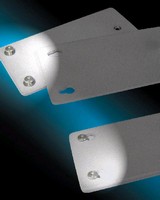 With PEM® KEYHOLE® Type SKC-F(TM) sheet joining fasteners, 2 sheets can be joined flat against each other and then detached by sliding top sheet sideways and lifting it off from panel-on-panel assembly. Units install permanently in aluminum or steel sheets as thin as .040 in. and will accommodate second sheet made from any material. Constructed of stainless steel, RoHS-compliant self-clinching...
Read More »