Myers Spring Co.
720 Water St., Logansport, IN, 46947, USA
Latest New Product News from
Myers Spring Co.
Agricultural and Farming Products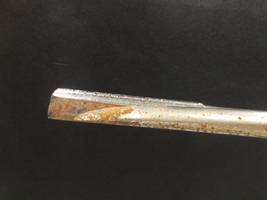 Nov 10, 2016
Available in harrow tines and reverse taper tines, Laser Tooth Tines offers 3 to 5 times longer life than just plain tines. Maintaining consistent leveling of seed bed, Laser tines are sized up to 0.750". With improved wear rate, engagement pressures and angles of the units are controlled easily which provides consistent leveling of seedbeds.
Read More
Machinery & Machining Tools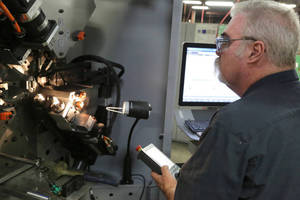 Dec 02, 2014
Depending on spring being produced, Wafios 25 can produce simple wire spring at rates up to 4,000/hr. Machine can simultaneously form 2 or 3 parts of spring for increased efficacy, and changing attachments can be accomplished in ~2 hr and started while part of machine is still producing springs. Read More
Other Company News from
Myers Spring Co.