100 Phyllis Dr.
Croydon, PA 19021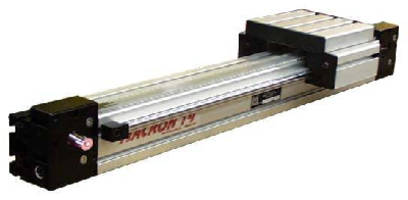 MACRON 14 series is offered with optional heavy beam extrusion upgrade, designed to add strength and rigidity in extra heavy-duty linear motion applications. Its construction reduces deflection over extended travel lengths and allows actuators to be used in applications with higher moment loads. Specifically, option adds thicker internal structure and additional weight to MACRON 14's beam....
Read More »
Capable of speeds of up to 200 ips and accommodating loads of up to 40 lb, PSC-28 offers standard options including beam lengths up to 20 ft and application specific sensors. Standard features include NEMA 23 or 34 motor mount adaptors, shafted pulley, and 3 cart lengths. Constructed of corrosion resistant, anodized aluminum extrusion, PSC-28 is designed to handle light loads in high volume, high...
Read More »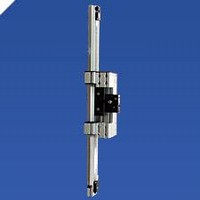 March 1, 2007 When Macron Dynamics, a manufacturer of linear actuators and motion systems, was contacted by a major cruise line about designing a motion system aboard two of their cruise ships, Macron's engineers knew they could meet the proposed specifications. Of course, it didn't hurt that the installation would have to take place while the ships were at sea bound for a sunny Pacific...
Read More »