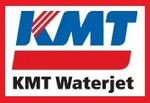 635 W. 12th St.
Baxter Springs, KS 66713
Eliminating need for several smaller pumps to drive large number of cutting heads, Streamline(TM) Models SL-V 150 hp and SL-V 200 hp produce water under extreme pressures using 2 intensifiers, leaving room for backup intensifier. Total max output at any time is 4 gpm for 200 hp model and 3 gpm for 150 gpm unit. Pumps include balancing and stroke control software, doors with windows for visual...
Read More »
Enabling fast cutting, E-Series Pump features slow-stroking, high-pressure plunger that allows long production runs. Hydraulic power is used to slow plunger stroke rates and extend seal life at high pressures. Design of components, seals, and parts facilitates maintenance.
Read More »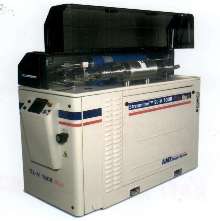 SL-V Plus utilizes Hyperlife? plunger seal and ceramic plunger technology. Hard seal end cap design provides ease of maintenance and increased life cycles when compared to O-ring seals. Kits are available to upgrade existing SL-I, SL-II, and SL-IV intensifier units.
Read More »