701 Millennium Boulevard
Greenville, SC 29607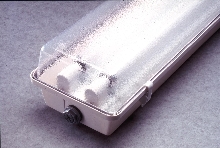 Performer Series(TM) FNPV fluorescent fixture has fiberglass reinforced polyester (FRP) housing. Enclosed and gasketed, it delivers reliable operation with T8 and T12 lamps in 2, 4, and 8 ft housing lengths. Suitable for 25 deg C ambient operations, FNPV is available as two lamp fixture ranging from 17 watts to 86-watt (max) on T8 lamp. Acrylic crepe, prismatic, smooth opal, and smooth clear...
Read More »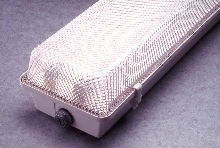 Housed in 4 and 8 ft long vapor-tight, fiberglass-reinforced polyester (FRP) housings, Performer Series(TM) FNPS fluorescent fixture is available with T5, T8, or T12 lamps in 2, 3, and 4 lamp configurations. FNPS also offers through-branch wiring and stainless steel hubs. Four lens styles are available in 25% or 100% DR acrylic and polycarbonate materials. It is suitable for up to 40°C ambient...
Read More »
Superwatt® lighting fixture delivers 3D performance, directing light to horizontal surfaces, vertical walls, shelves, machinery, and confined work areas. Each ballast controls two lamps. Superwatt Fluorescent luminaires can be switched to provide 25%, 50%, 75%, or 100% of total light output. Continuous dimming fluorescent lamp ballasts are available. System uses compact fluorescent lamp types in...
Read More »