131 47th Street
Brooklyn, NY 11232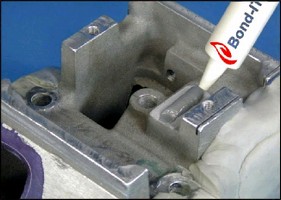 Able to adhere to dissimilar substrates, Duralco 4700HT cures at 250-
Read More »
Suited for thermal and electrical insulation applications, Thermeez 397PS is woven from flexible, industrial-grade ceramic fibers that exhibit chemical stability and resistance to thermal shock, corrosion, mechanical vibration, and stress. It is backed with high-temperature, pressure sensitive adhesive. Press-to-stick application eliminates twisting, slipping, and unwrapping for neat, uniform...
Read More »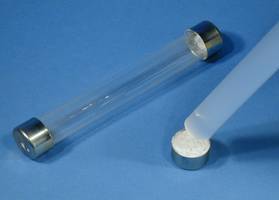 Made from high purity alumina oxide ceramics and ceramic binders, Thermeez 7020 cures at room temperature for resistance to heat, electricity, molten metals, most chemicals, and oxidation. Product is dispensed with one push from dispenser tube or 11 oz caulking cartridge. Providing equivalent of plastic wood, Thermeez 7020 air-dries to hard ceramic body delivering instant repairs to ceramics,...
Read More »
Duralco 4538 can be tailored to meet application requirement by varying mix ratio of resin to hardener, resulting in exact degree of flexibility needed. Product cures at room temperature, without odors, to provide thermal and mechanical shock resistance, adhesion to dissimilar substrates, and electrical and chemical resistance. Duralco 4538 will not gum up or soften at elevated temperatures and...
Read More »
Applied by caulking cartridge, 7030 sealer forms gas tight seals with no objectionable odors or harmful fibers. Free flowing formulations are available for rapid or automatic dispensing applications. Room temperature-cure product bonds to metals, ceramics, door gaskets, tadpole gaskets, and ceramic cloths with no special surface treatment required. Corrosion and erosion resistant coatings are...
Read More »