200 Foxborough Blvd.
Foxborough, MA 02035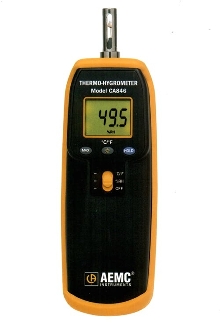 Portable, compact Thermo-Hygrometer Model CA846 uses Pt385/100 ohm RTD temperature sensor for good response to changes in temperature, repeatability and accurate readings. It also has thin film polymer capacitive-type relative humidity sensor for good recovery from 100% moisture. Unit is durable and has fast response time. It has MAX and HOLD functions and yellow safety holster.
Read More »