12 Reaghs Farm Road
Minto AUS
Share: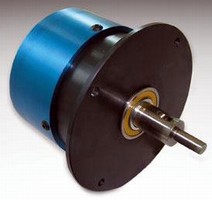 Suited for integration with electric and steer-by-wire systems, Torque Feedback Device combines tactile and position or velocity feedback with steering wheel interface in IP66-rated package. It is available in 5 standard configurations, with torque densities from 2.5-12 Nm, and occupies footprint as small as 3.25 x 4.00 in. Variable torque output is provided in proportion to dc input for steering...
Read More »
Suited for solid-state lighting, XcelLED(TM) EHP-AX08/P01 (1 W) and EHP-AX08/P03 (3 W) LEDs feature silicon lens and luminous flux up to 90 lumen/W. Both series are supplied in 8 x 8 mm x 5.7 mm SOP and handle reflow soldering temperatures. Silicon encapsulation prevents accelerated degradation, while thermal resistance of 15-
Read More »
With PocketVibrA, users can view and record vibration data from asset measurement points and automatically trend them using included FreeTrend(TM) PC software. System shows faults such as out of balance, misalignment, and looseness, and also gives clear indication of bearing quality, based on internationally accepted methods. Report generation automatically produces user-editable Word documents...
Read More »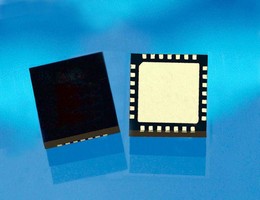 Designed for Very Small Aperture Terminal (VSAT) applications, M/A-COM MAAPSS0111 is 13.75-14.5 GHz, 4-stage, 1.25 W power amplifier that can be used as driver or output stage amplifier. It is designed to generate 31 dBm of saturated output power while drawing 530 mA of current. Housed in RoHS-compliant, 6 mm 28-lead PQFN package, unit has typical power gain of 32 dB with operating voltage of 8.0...
Read More »
2/13/08 Fairlane Products (Fraser, MI) has expanded its lineup of workholding and fixturing components with the manufacture of a wide range of solid carbide, serrated and smooth gripper pads and inserts, easily replaceable within workholding and positioning devices. The solid carbide construction, made from high impact grade carbide, provides toughness and long service life, helping to protect...
Read More »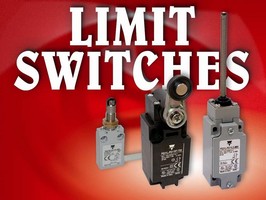 February 12, 2008 - Buffalo Grove, IL - Carlo Gavazzi has launched a new range of mechanical limit switches capable of being used in any number of automation applications. These high quality switches are constructed of durable thermoplastic or rugged zinc alloy metal, capable of withstanding the most demanding of installation environments. The limit switches are available in six different body...
Read More »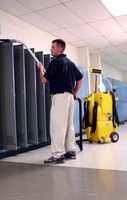 Pittards, a 200-year-old manufacturer of leather products, makes sports footwear for such famous brands as Adidas, New Balance, and Puma. Recently, the company was having a problem maintaining its worker changing rooms. Over the years, the rooms had become badly soiled-not uncommon in leather-production and leather-processing factories. Although maintenance workers tried various cleaning methods,...
Read More »
Revolutionary platform for digital cable video-on-demand (VoD), broadcast TV and the Web Live in 28 Digital Cable Markets Nationwide CHICAGO, Feb. 5 - Liquidus, a pioneer of video-based classified advertising, today announced the official launch of a revolutionary video-based classified advertising technology platform. The company has been flying under the radar since 2005, when it aligned with...
Read More »
ROCHESTER HILLS, Mich., Feb. 5 /-- T-Mobile USA, Inc. has contracted T-Systems North America, Inc. and Neural Technologies to provide a new fraud management solution tool to protect customer data. Neural Technologies, a provider of risk management solutions, has cooperated with T-Systems to implement their Minotaur(TM) risk management tool. T-Mobile will use the fraud management solution to...
Read More »