12 Reaghs Farm Road
Minto AUS
Share:
Solar Atmospheres, Souderton, Pa, announces it has successfully vacuum carburized a large gear required for a defense application that had previously not been successfully processed using atmospheric type equipment. Recently, Solar modified one of its large 10 Bar Quenching Furnaces to be able to vacuum carburize larger and more extensive loads. By adding new instrumentation, carburizing nozzles,...
Read More »
Anti-Seize Technology produces a complete line of government-and-industry-approved Thread Sealants. Franklin Park, Illinois-Anti-Seize Technology (AST) is a regular player in the industrial chemical industry and has been since their inception in 1971. Along with many other products, AST carries the broadest lines of Thread Sealants including brush-on, PTFE Tapes, and anaerobic threadlockers and...
Read More »
Recognition Simplifies UL Certification for Bridgelux Customers, Accelerating Introduction of New LED Lighting Products Livermore, Calif. - Bridgelux Inc., a leading developer and manufacturer of LED lighting technologies and solutions today announced that the company has earned Underwriters Laboratories (UL) Recognition for its entire portfolio of LED Array light sources, which includes the LS,...
Read More »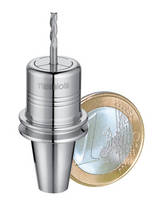 Special consideration must be made for micro-machining, which is why SCHUNK is offering the TRIBOS-RM precision toolholder as the best solution for micro machining with the ISO interface. The one-piece, rotationally symmetric design ensures long life of the machine spindles and the complete transmission of power. Compared with heat shrink clamping, the TRIBOS-RM scores full points with steady...
Read More »
HOFFMAN ESTATES, IL - FANUC CNC America unveils advanced CNC control innovations at IMTS 2010, Booth #S-8919. These include: new model 30i-B Series CNC Control, 0i-D/0i-DMate Control with newly enhanced functionality, new 35i-B CNC Control for transferline machines, new 5-axis volumetric error compensation and comprehensive industry solutions. The new FANUC CNC 30i-B Series Control is an upgrade...
Read More »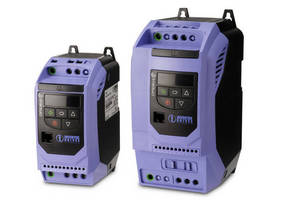 Dart Controls Inc. has added Leeson Electric to its line of products. This completes Dart's goal to be a preferred resource for drive and motor solutions, both AC and DC. The addition of AC drives from Invertek was announced earlier (See Story ID 576066). Customers have benefitted for over 40 years from free and easy access to Dart's technical expertise and support of DC drives - the addition of...
Read More »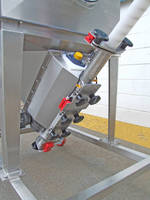 CHARLOTTE, N.C.--- Spiroflow Systems, Inc. and its sister company Spiroflow Ltd. report that over 200 Flexible Screw Conveyor (FSC) systems with integrated Bag Tip Stations known to the industry as 'flavor feeders' have been installed and are in operation at plants of leading snack food producers worldwide. The systems are primarily being used to transfer bags of seasoning and flavoring to...
Read More »
Customers in the USA can now benefit from innovative Chem-Trend Thermoplastics and Rotational Molding product range offered by Walco Materials Group. Walco is among the few authorized distributors of Chem-Trend Thermoplastics and currently the only authorized distributor for Rotational Mold Release. San Diego, CA -- Walco Materials Group, a leading supplier of materials for Electronic, Mold...
Read More »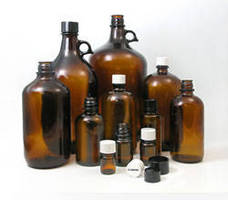 When the world's finest cosmetic, fragrance, essential oil, and personal care companies need precise control over content release in testing, sampling and laboratory usage, they know exactly to where to go - and they go to O.Berk. Why? Because O.Berk offers an extensive line of amber glass Pour-Out bottles, manufactured using O.Berk's own proprietary molds. By conforming to the most stringent...
Read More »