Aprima Medical Software, Inc
3330 Keller Springs Suite 201
Carrollton, TX 75006
Share: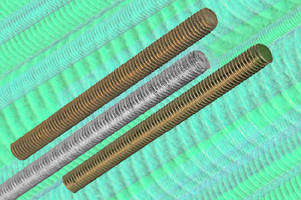 In Brass, Mild Steel, and Stainless Steel New Hyde Park NY -- All Metric Small Parts - aMsp, a leading provider of metric hardware components, has announced the availability of 20 off-the-shelf metric DIN 975 threaded rods. Identified as the MKAABMM... Series, these rods are available in Brass, Mild Steel, and Stainless Steel of the highest quality that conforms to DIN 975. They are priced by the...
Read More »
HMS offers customers free access to the Netbiter Argos remote management service, now available in nine languages. The cloud-based Netbiter-® remote management solution allows users to monitor and control field equipment such as power generators, wind turbines, tanks and other field applications via an office computer, laptop or smartphone. HMS now offers the online data center, Netbiter Argos...
Read More »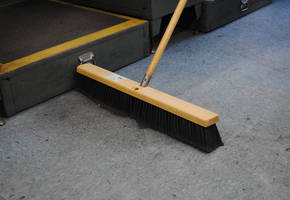 Weiler Corporation's Green Works line of maintenance products is made from recycled or sustainable raw materials, and is manufactured in a Leadership in Energy & Environmental Design (LEED) approved facility to ensure that even the production environment is environmentally-friendly. The Green Works line is made to the same high performance and quality standards you have come to expect from all...
Read More »
Kistler-Morse ORB Remote Inventory Management System transforms inventory and process data into management information that can increase productivity and reduce supply chain costs. The ORB provides a reliable means of gathering and transmitting real-time inventory and process information. The information can be accessed with an internet or intranet connection allowing users in the plant or remote...
Read More »
Accsense Monitoring Systems Come Complete with Voice Alerts CHESTERLAND OH - CAS DataLoggers recently supplied the wireless datalogging solution for a commercial kitchen the size of a large restaurant which handled proprietary ingredients for its corporate clients. The kitchens comprised several large 40 x 15 ft. walk-in freezers, deli freezers, and meatlockers which often fluctuated in...
Read More »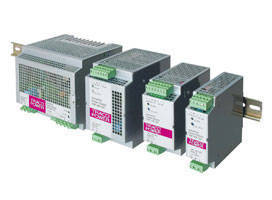 Wrentham, MA - Power Sources Unlimited, Inc. announces the ultimate TSP Series DIN Rail power supply. Output power from 90 to 600 watts, ATEX and IECEx certifications, UL508, NEC Class 2, SEMI F47, Class 1, Zone 2 Control equipment for hazardous locations. Options include wall mounting, redundancy module, buffer module for power back up, battery control module and battery packs. Deliveries range...
Read More »

Reno, USA - Bright Technologies, Inc., developer of advanced technology for shared media, has announced plans to present its new generation of BrightDrive servers at NAB 2012. Designed and developed to address the rigorous demands of the media and entertainment industry, BrightDrive Procyon and BrightDrive Triton answer the industry's need for economical, compact, eco-friendly media file servers...
Read More »
Executives to Discuss Company's Business Strategy, Market Dynamics and New Opportunities in Document Messaging and Digital Print Durham, N.C., - Bell and Howell, a leading provider of solutions and services for paper-based and digital messaging, announced plans to unveil its newest high-speed inserting system at a technology showcase and open house on March 15. The event will be held at the...
Read More »
New technology for commercial applications doesn't use salt; will be first to combine benefits of RO filtration and water softening LAS VEGAS -- Pentair Residential Filtration, LLC, a subsidiary of Pentair, Inc. (NYSE: PNR), a global leader in water treatment solutions, will launch its new electronic water purification system to the North American water industry today at the WQA Aquatech Show. It...
Read More »