Aprima Medical Software, Inc
3330 Keller Springs Suite 201
Carrollton, TX 75006
Share:
ROCHESTER, N.Y., - Semrock, Inc., released SearchLight - its newest LightSuite online tool - which allows fluorescence microscope users and optical instrument designers to predetermine the optimal fluorophore, light source, detector, and optical filter combinations for their microscope or system. By removing the guesswork and hours of searching multiple sources for spectral data, SearchLight...
Read More »
COLUMBIA, Md., -- Rsignia, Inc., a leading provider and technology innovator of next generation cyber security solutions, announced today the availability of an affordable deep packet inspection network monitoring and forensics appliance, the Joint Forces Sensor-® Lite (JFS). The fully configured small form factor appliance starts at $11,900, making it one of the most affordable in its class....
Read More »
KENT, OH - AMETEK Precision Motion Control (PMC), a leader in brush and brushless blowers and motion control solutions, reports that its Nautilair(TM) and Windjammer ® brushless blowers are fully compliant with the European Community's REACH regulation and RoHS directive. The REACH (Registration, Evaluation, Authorisation and Restriction of chemical substances) regulation currently covers the...
Read More »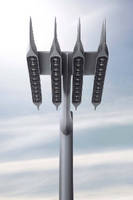 Revolutionary Outdoor Luminaires Debut at Light+Building in Frankfurt DURHAM, N.C.--Cree, Inc. (Nasdaq: CREE) introduces the Aeroblades(TM) series of luminaires, demonstrating the continued evolution of outdoor LED lighting. Based on Cree's advanced BetaLED-® Technology with superior NanoOptic-® lighting control, Aeroblades luminaires represent the intersection of industry-leading LED...
Read More »
Known worldwide for surface-mount adhesive (SMA) development leadership, Henkel has set the industry benchmark with its high-performance Chipbonder brand adhesives. Within the company's expansive portfolio of SMAs is LOCTITE 3621, which has been validated for use with non-contact dispensing - often referred to as jetting - technologies. This capability makes the SMA even more ideal for...
Read More »
Nuremberg, Germany. The fast and efficient selection of uninterruptible power supplies (DC UPS) is now possible for the first time with just a few clicks using the new version of the Sitop Selection Tool from the Siemens Industry Automation Division. Alongside DC power supplies, the selection aid also encompasses uninterruptible DC power supplies with capacitor and battery technology. After...
Read More »
Nuremberg, Germany. Megatrends such as urbanization, globalization, population growth and climate change are making whole new demands on politics and industry, calling for solutions which exceed the scope of classical teleservice and telecontrol systems. With a new product portfolio for mobile radio routers, Siemens is taking up this challenge, concentrating its existing remote access solutions...
Read More »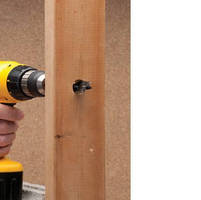 SYCAMORE, IL, -- Spade drill bits are essential tools routinely used by electricians who do wiring and cabling, especially for drilling holes in wood for conduit runs. However, traditional spade bits have proven to be slow, often vibrate badly during drilling, and will dull after just a few uses. The IDEAL Power-Spade(TM) spade bit helps eliminate these problems to provide an increased level of...
Read More »
Powered by 213 hp, 6-cylinder DL08K water-cooled diesel engine, Model DX300LC features max digging depth of 24 ft, dump height of 23 ft 10 in., and max digging reach of 35 ft 2 in. Machine's 466 in.-³ engine is optimized for use with cooled exhaust gas recirculation system, diesel oxidation catalyst, and diesel particulate filter. With variable-speed hydraulic fan regulating airflow through oil...
Read More »