Aprima Medical Software, Inc
3330 Keller Springs Suite 201
Carrollton, TX 75006
Share: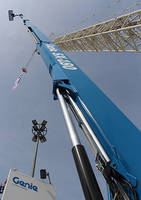 Lafayette, Indiana (USA)- – Oerlikon Fairfield has been selected as the drive solutions provider for the rotational system used on the Genie-® SX™-180 – the world's tallest self-propelled aerial work platform. Introduced at Bauma Munich in April, the Genie-® SX™-180 represents a breakthrough product intended to compete with truck-mounted aerial cranes. With a working height of 186 feet...
Read More »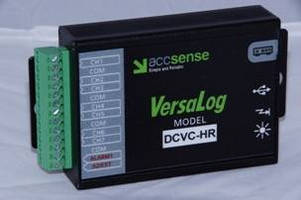 8-Channel Accsense VersaLog Monitors and Alarms Current/Voltage CHESTERLAND OH- – Recently, a CAS DataLoggers Applications Specialist took a call from a processing plant that needed to monitor the recent current and voltage fluctuations in several of their failing single-phase compressor motors. The plant manufactures ice cream and other popular desserts, and AC motors in refrigeration units...
Read More »
Save 20% off IDCardGroup.com's Below-Retail Prices on Any Badge Holder through August 31, 2013. Choose from Standard Hanging & Clip-on Styles to Special Sizes & Shapes Including Government and Military FIPS 201 Compliant Shielded Badge Holders. West Sacramento, CA- – ID Card Group, a leading provider of ID card printers, ID systems, supplies, and accessories is offering its biggest sale ever...
Read More »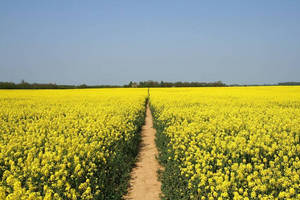 DENVER, CO -- 6R Supply Inc. has announced the transition to a wholly biobased industrial supply product line. This product line offers clients additional options for industrial hydraulic fluids, lubricants and solvents that are readily biodegradable, non-hazardous and do not use petroleum or its derivatives as base ingredients. This shift opens 2 new markets in Colorado: Federal BioPreferred...
Read More »
SEH releases a Mac OS X version of the UTN Manager software tool for the myUTN USB device server product range. PHOENIXVILLE, Pa.,-  -- SEH Technology, the US subsidiary of German network specialist SEH Computertechnik GmbH, today announces the release of the Mac OS X version of its UTN Manager. This software tool makes SEH's myUTN USB device servers network-ready in Apple environments. Users...
Read More »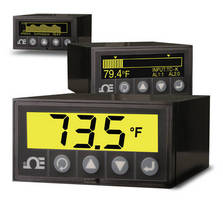 Designed and manufactured by Omega, the Dpi1701 series of 1/8 DIN monochrome, high resolution graphic display panel meter and data logger for temperature and process measurement. This CE compliant product features optional alarm relays, isolated analog output, isolated 24Vdc excitation voltage and wireless receiver. The Dpi1701 records 85,000 data points with time & date stamping. The logging...
Read More »
Leading Condominium and Apartment General Contractor Firm Enhances the Construction Payment Process. CHICAGO -- Textura Corporation (NYSE: TXTR), the leading provider of collaboration solutions for the construction industry, announced today that Fortune-Johnson, the premier contractor for multifamily projects in the Southeast, has selected CPM-Enterprise to expedite the processing of pay...
Read More »
•- China Southern Airlines focuses on tried-and-tested platform technology •- Modular system design for highest availability and short assembly times Düsseldorf. China Southern Airlines will, in future, use Demag crane systems for the maintenance, repair and overhaul (MRO) of its aircraft fleet. The Chinese airline commissioned Terex Material Handling with the installation of process...
Read More »
KENT, Wash. – OMAX Corporation, makers of high-precision OMAX JetMachining-® Centers and affordable, high-performance MAXIEM JetCutting-® Centers, is celebrating 20 years of continuous innovation in abrasive waterjet technology with a special event at its campus in Kent, Wash. on Aug. 20, 2013. The event will feature the latest advancements in waterjet machining as well as technical sessions,...
Read More »