Aprima Medical Software, Inc
3330 Keller Springs Suite 201
Carrollton, TX 75006
Share:
CANOGA PARK, Calif., Nov. 12 - A trio of Pratt & Whitney Rocketdyne (PWR) RS-68 engines and a PWR RL10 upper stage engine worked in concert to boost an Air Force Delta IV Heavy rocket on Saturday from the Cape Canaveral Air Force Station. The Delta IV Heavy, in only the second launch of its kind, carried the Air Force's DSP-23 defense satellite, which will detect the launch of hostile missiles....
Read More »
ShoreTel streamlines workplace communications with increased mobility, expanded international support, additional switch capacity and color phones SUNNYVALE, Calif., Nov. 12 - ShoreTel®, Inc. (NASDAQ:SHOR), a leading provider of Pure IP Unified Communications solutions, today announced the latest release of its award-winning unified communications system. This release offers customers new...
Read More »
SAN JOSE, Calif. and PHOENIX, Nov. 12 - ShoreTel, Inc. (NASDAQ:SHOR), a leading provider of Pure IP Unified Communications solutions, and Syntellect Inc., a wholly owned subsidiary of Enghouse Systems Limited (TSX: ESL) and premier provider of enterprise-class contact center solutions, today announced the companies have signed a strategic distribution agreement. ShoreTel will offer Syntellect's...
Read More »
CHICAGO, Sept. 9 - A series of enhancements to the KODAK MATCHPRINT Inkjet Proofing Solution extends its uses and benefits for delivering accurate, predictable color proofs. The most recent expansion to the MATCHPRINT Inkjet Proofing Solution includes support for several of the latest EPSON printers, an updated version of KODAK Proofing Software, and a new line of media. The MATCHPRINT Inkjet...
Read More »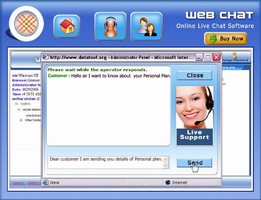 08-08-2007 Chat Software has announced Live web based chat script is a single time purchasing software that supports the AJAX and its source code is written in ASP. This chatting tool improves the productivity of your websites. Customer support chat script offers fast and secure connections between your clients and sales executives. Software gives the facility for communication between sales...
Read More »
October, 5, 2007 - As part of a product initiative to address the emerging demands of manufacturers across a wide range of customer packaging applications, Basell has introduced three new, innovative polypropylene (PP) resins. Marketed under the trade names Adstif HA740J, Higran RS1684 and Moplen EP310K, the new resins are selected by customers for use in food packaging applications. Competitive...
Read More »
Beijing, CHINA, 11 December 2007 - Barco, a world leader in visualization and display solutions, announces that Beijing Hao Yun Investment Group and Barco together launched the largest full-color LED screen in China. The Chinese outdoor advertisement industry is one of the fastest growing markets today. The new Barco LED screen along the Third Ring Road in Beijing's Chaoyang District, on the...
Read More »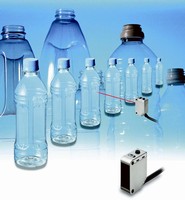 SCHAUMBURG, IL (October 15, 2007)-Omron Electronic's (www.omron247.com) E3ZM-B retroreflective photoelectric sensor for accurate PET bottle detection is optimally designed to withstand the harsh conditions associated with chemical and detergent washdowns in food and beverage production. Housed in a moisture proof, 316L stainless steel enclosure that meets IP69K standards for high-temperature,...
Read More »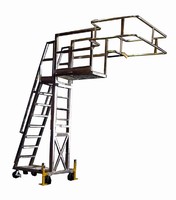 PAL100 With Safety Enclosure The portable access ladder has a stationary base section 9'0 high x 5'0 long with a top landing 1'6 long x 2'0 wide. The lower stationary section has a ships ladder with 9-12 rises, 8-4 grip strut treads for accessing the upper platform. The stationary base has 8 semi-pneumatic casters with brakes on the rear and 8' stationary semi-pneumatic wheels on the front. The...
Read More »