Aprima Medical Software, Inc
3330 Keller Springs Suite 201
Carrollton, TX 75006
Share: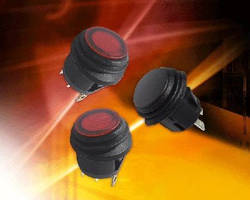 September 25, 2008 Cherry Electrical Products has introduced the new KC and KD Series of round, water-resistant rocker switches. Designed with a silicone rubber actuator and snap-fit mounting, each switch complies with IP56 standards and is suitable for applications requiring resistance to dust and water intrusion, such as outdoor power equipment, commercial appliances, and medical equipment....
Read More »
October 14, 2008 Supplier's climate control, advanced electrical/electronic and controlled suspension systems onboard new sportscar TROY, Mich. - Delphi Corp. is supplying key systems to the new Ferrari California, the latest addition to the legendary Italian automaker's sporty Grand Tourer segment, which recently made its debut at the Paris Motor Show. Delphi is supplying the complete climate...
Read More »
Protective curtains take top honors in the home technology category MORRIS TOWNSHIP, N.J., Nov. 18, 2008 - Honeywell announced today that Popular Science magazine has awarded a 2008 Best of What's New Grand Award to hurricane-resistant curtains containing Honeywell's high-strength Spectra® fiber. The curtains were named the top innovation in home technology. Honeywell's Spectra fiber, commonly...
Read More »
January 5, 2009 Random Lake, WI - When a rental company came to Badger Tag & Label with the challenge of tracking their equipment inventory, Badger's solution was to create a perforated tag allowing for multiple tear-off parts in clearly identifiable colors. This tag allows the company to immediately see where each piece of equipment is in the rental cycle - just returned and requiring...
Read More »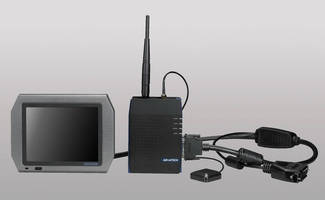 Irvine, California, Jan. 06, 2009 - Advantech, a global leader in embedded solutions and services, released two products today to enrich its Mobile Resource Management product lines. The VITA-350P, which is an ARM/Xscale, Windows CE Embedded, Mobile Data Terminal, and the TREK-305R, which is a 5.7 TFT vehicle-mount display panel. The combination of VITA-350P and TREK-305R makes a perfect fleet...
Read More »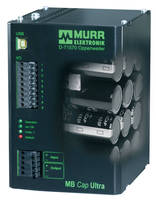 Duluth, Georgia, January 10, 2009 - Murrelektronik designed the MB Cap Ultra after noting an increased frequency of voltage drops in industrial processes was resulting in a considerable loss of time, money and process data. Capable of being integrated into new and existing power supply systems, the buffer module protects production processes and installations against voltage fluctuations that...
Read More »
EAST HARTFORD, Conn., Jan. 7 -- Pratt & Whitney, along with Northrop Grumman, unveiled the first X-47B air vehicle for the U.S. Navy's Unmanned Combat Air System Carrier Demonstration (UCAS-D) program. The X-47B is powered by a Pratt & Whitney F100-PW-220U engine. Pratt & Whitney is a United Technologies Corp. (NYSE:UTX) company. The unveiling ceremony offered a first look at the most...
Read More »
Integration of Bristol® ControlWave® RTU technology offers better insight into remote operations; capability is particularly valuable for managing renewable energy resources PITTSBURGH, PA (Jan. 6, 2009) - Today Emerson Process Management announced that its Bristol® ControlWave® remote terminal unit (RTU) technology has been fully integrated into its Ovation® SCADA platform, translating into...
Read More »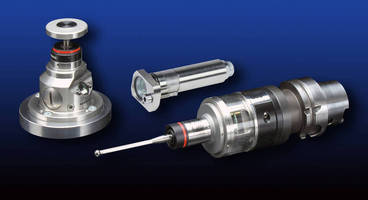 January 30, 2008, Auburn Hills, MI - A new system that enables the installation of both tool setting and part inspection probes onto machine tools using a single wireless interface unit will be presented by Marposs Corp. at WESTEC 2009 in booth 2519, March 30 - April 2, in Los Angeles. The new Mida Optical Twin Probe System, which incorporates an extremely compact, tube-type Optical Receiver...
Read More »