Aprima Medical Software, Inc
3330 Keller Springs Suite 201
Carrollton, TX 75006
Share:
Broadcom BCM5356 WLAN chip includes 802.11 media access controller; baseband, 2.4 GHz radio; 333 MHz MIPS-® 74K(TM) CPU core; 5-port Fast Ethernet switch; and PHY device as well as CMOS power amplifier. Data rates of up to 150 Mbps are possible over single antenna when connected to 802.11n device and units' processing core delivers wireless throughput of over 100 Mbps. It incorporates...
Read More »
Suited for panel-mount applications exposed to dust and water, KT and KM Series (lighted or non-lighted) as well as KS and KG Series (non-lighted only) are IP56-certified and offer 0.250 in. quick-connect tab termination. KS Series is rated of 16 A @ 125 Vac; KG, KT, and KM Series are rated at 20 A @ 125 Vac; and all 4 series are rated for 21 A @ 14 Vdc. While KS, KG, and KM Series switches fit...
Read More »
This week Emco reminds our customers that you can keep your acrylic and polycarbonate windows, guards, sign holders, tabletops, plaques, awards, and other fabricated items clean and prestine with Novus' line of plastic polishes. Normal household cleaners that are alcohol or ammonia based can attack these plastics and cause them to craze and become hazy. Novus # 1 is a polish that gently cleans...
Read More »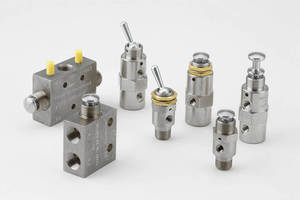 Humphrey Total Air Control(TAC) Series valves now made with anodized aluminum alloy bodies instead of bright-dipped brass. The change to aluminum brings visual consistency to the company's existing product line of anodized aluminum pneumatic valves, plus aluminum maintains its appearance longer than brass and is lighter in weight. In durability testing, the aluminum bodies exhibited the same...
Read More »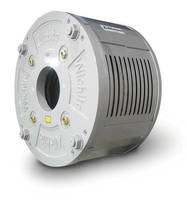 January 28, 2009 AquaMaKKs water-cooled clutches and brakes from Wichita Clutch are air, hydraulic or spring-set actuated and feature non-metallic composite water jackets and superior heat-dissipating copper wear plates that are optimized for heavy-duty continuous slip tension applications. The AquaMaKKs family of clutches and brakes is ideally suited for tension control applications in mining,...
Read More »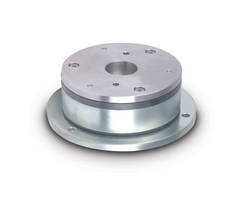 January 28, 2009 Altra Industrial Motion offers a comprehensive series of electric forklift motor brakes, wheel brakes and permanent magnet brakes for OEM forklift manufacturers through its industry-leading brands, Warner Electric and Matrix International. The standard traction motor brake for parking and stopping is the electrically-released dynamic (ERD) brake. The ERD can be hydraulically...
Read More »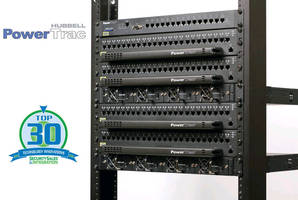 POWERTRAC-® was recently honored by the editors of Security Sales and Integration Magazine by selecting it as one of their Top 30 product picks for 2008. The POWERTRAC-® system utilizes a modular architecture to ensure the most cost effective product configurations are deployed for the specific application. Whether it is simple PoE, Managed PoE, or Asset Management, the appropriate POWERTRAC-®...
Read More »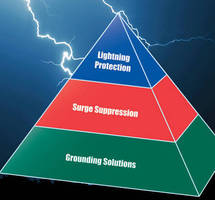 The Alltec Protection Pyramid(TM) provides a three-step comprehensive facility approach for lightning protection, surge suppression and grounding solutions. Our system begins with the installation of a code compliant, single-point, low resistance/impedance grounding system, sized to carry the full amplitude of a short circuit current safely to the ground. Next, surge protection devices are staged...
Read More »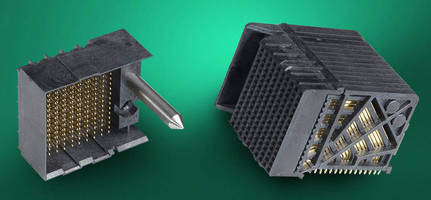 LISLE, Ill. - February 09, 2009- Molex Incorporated (NASDAQ: MOLX AND MOLXA) is honored to announce its Impact(TM) backplane connector system has been named as a winner in the International Engineering Consortium's (IEC) 2009 DesignVision Awards. The IEC announced the awards on Feb. 3 at DesignCon 2009 in Santa Clara, Calif. The Impact connector system was selected by the DesignCon 2009 Technical...
Read More »