Aprima Medical Software, Inc
3330 Keller Springs Suite 201
Carrollton, TX 75006
Share: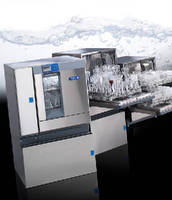 Labconco's SteamScrubber, FlaskScrubber and FlaskScrubber Vantage Series Laboratory Glassware Washers offer advanced features as well as durability. General features for the SteamScrubber and FlaskScrubber models include Type 304 stainless steel interior and exterior, LCD information center to monitor cycle and wash conditions, and up to 6 purified water rinses with a purified water pump...
Read More »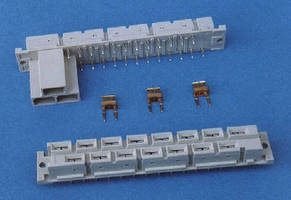 15 pins at 15 A/pin in low profile pressfit variation. 2E introduces the H15 female connector in pressfit variation. H15 DIN 41612 connectors have 15 pins rated at 15 amps per pin. The standard version has 30 pressfit pins (2 per contact) suitable for PCB thicknesses greater than 1.6mm. A special variation suitable for mains power supplies (also depicted here) has faston pins in position 28, 30...
Read More »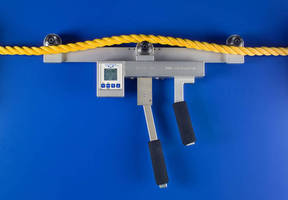 Tensitron, Inc announces the release of its new, CX-Series of Digital Cable Tension Meters. Available in several ranges up to a maximum of 2,000 lbs, these portable instruments are used to accurately measure tensions in flexible constructions up to 3/4 in diameter. Standard features include: selectable tension values in lbs, Kg or Newtons, min/max running line values, automatic shut-off after 10...
Read More »
COLUMBIA, Md., February 3, 2009 - Faced with a worldwide shortage of acetonitrile (ACN), labs are seeking ways to reduce consumption of this common HPLC solvent. To this end, Shimadzu Scientific Instruments' Prominence UFLC/UFLCXR systems and Shim-pack XR-ODS ultra-fast liquid chromatography columns minimize ACN consumption through high-speed analysis, yet retain the flexibility of conventional...
Read More »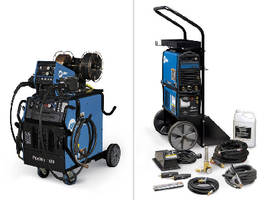 Visit Miller at Booth #4013 On display: PipeWorx(TM) Welding System, designed to streamline pipe fabrication. Also on display: Miller's Dynasty 200® AC/DC TIG/Stick inverter now available in a complete water-cooled TIGRunner® package. APPLETON, Wis., February 3, 2009-- Miller Electric Mfg. Co. will be presenting several new welding and plasma cutting solutions in booth #4013 at the...
Read More »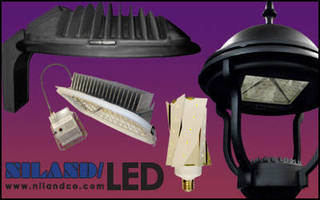 Our solid state LED line is offered as three different angled panels which reduce glare by up to 70% over standard flat panel LED units. High powered Niland LED units are designed to replace 70W to 400W high pressure sodium and metal halide lamps. They are available as retrofits for mogul or medium-based sockets, drop-ins for standard cobra-head-style luminaires or complete assemblies in a...
Read More »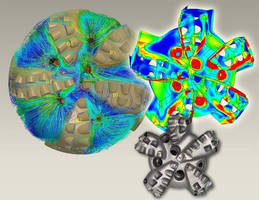 Encore Bits LLC solved a difficult erosion problem in an oilfield drill bit by using FloEFD computational fluid dynamics software (CFD) from Mentor Graphics Mechanical Analysis (formerly Flomerics) to improve flow around the bit. Salvo made changes in the bit geometry and nozzle configuration that substantially increased its life and enhanced cuttings removal. CFD helped us understand the problem...
Read More »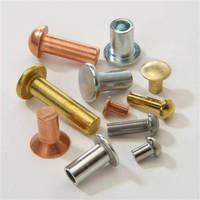 Orbitform is pleased to announce a new alliance with Jay-Cee Sales & Rivet of Farmington Hills, Michigan. Jay-Cee is the nation's largest in-stock supplier of rivets and special fasteners with over 60 years experience. Jay-Cee offers all sizes and types of rivets including solid and semi-tubular rivets, blind rivets, rivet nuts and threaded inserts. With literally millions of rivets on hand for...
Read More »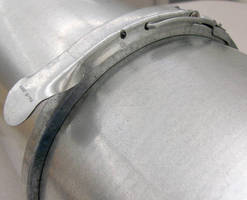 Thomasville, N.C. - Nordfab Ducting, the originator of clamp-together ducting, has introduced its new, tighter-fitting Quick-Seal Clamp. The innovative overlap design creates downward pressure on all 360 degrees of the seal. This uniform force creates an even tighter seal, especially for low positive-pressure systems. Tighter seals provide greater savings," says Tom Ballus, Nordfab division...
Read More »