Aprima Medical Software, Inc
3330 Keller Springs Suite 201
Carrollton, TX 75006
Share:
Wausau, WI, February 27, 2009 - Major Industries is pleased to announce that their Guardian 275® translucent hurricane panel daylighting system was recently approved by the Texas Department of Insurance (TDI) for use along the hurricane-prone Texas Gulf Coast. Guardian 275® is the first translucent panel daylighting system to receive TDI approval. The Guardian 275® hurricane system, engineered...
Read More »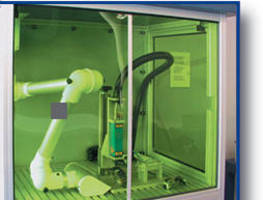 Laser viewing sheets are ideal for laser enclosures and rooms. They provide safe viewing of lasers from outside the nominal hazard zone. Our laser viewing filters can be customized to facilitate most laser applications including doors, rooms, laser systems, and enclosures. We solve complicated problems with creative solutions. Find out more below. Problem: A viewing window needed to block 1070 nm...
Read More »
Farmington, CT, October 7, 2008 - ebm-papst Inc. introduces a revolutionary new fan line: the S-Force generation of compact fans. Ranging from 80 mm to 172 mm in size, these extraordinary air movers are the most powerful performance fans on the market! Be one of the first to discover how this new technology will impact various cooling applications. Join ebm-papst's Mark Shiring as he discusses...
Read More »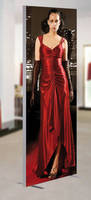 Clearr Corporation is pleased to present our new line of frameless graphic displays. Our wide selection takes your images to the edge , eliminating the conventional framed in look. Images are printed using environmentally-friendly fabrics and inks, and are retained by a simple, invisible, and easy-to-use perimeter tensioning feature. Also eliminated in the process are acrylic faces, along with...
Read More »
AUDUBON, PA - February 26, 2009 - RSuite CMS, a content management system for publishers, has been selected as a finalist in the Software & Information Industry Association's (SIIA) 24th annual CODiE awards in the Best Content Management Solution category. RSuite is a content management system built for book, journal, newsletter, magazine, online, technical, and other publishers. Thousands of...
Read More »
These individual educational new product videos help companies target Promotional Products that brand their own or client's logo for the highest customer response and return of investment. http://www.apronsetc.com/video/webinar.html - The HealthCare Industry http://www.apronsetc.com/video/dsdigital.html - Digital Banners & Displays Digitally Printed Banners - Digitally Printed Tablecovers...
Read More »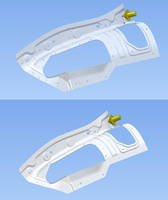 Delcam has introduced a new software system, NC-PartLocator, to improve the speed and accuracy of production that can be achieved when machining large, complex or flexible components. The software, which has been developed in association with metrology specialists MSP, gives the ability to adjust toolpaths to the actual position of the part, rather than having to ensure that the piece is in...
Read More »
New titanium sinker EDM technology improves titanium production speed and accuracy. AUBURN HILLS, MI-March 2009-Makino's new sinker EDM Titanium Booster technology enhances productivity and capability in roughing processes of titanium and titanium alloys. This technology addresses previous issues associated with rough machining, or hogging, large pockets or cavities in titanium, including high...
Read More »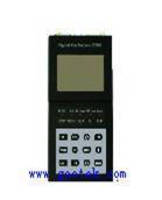 GAOCE5009 can be used to carry out both framed and unframed tests on equipment such as primary multiplexers, digital cross connects, automatic protection switches and circuits operating at speeds of 50 bit/sec to 2,048 kbit/sec. It transmits synchronously and asynchronously on various interfaces, and provides error analysis with display of histograms for error or alarm. Multi-purpose tester is...
Read More »