Aprima Medical Software, Inc
3330 Keller Springs Suite 201
Carrollton, TX 75006
Share: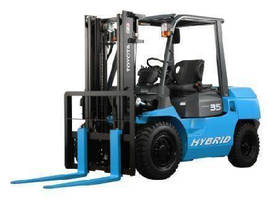 IRVINE, Calif., (June 4, 2009) - Toyota Industries Corporation (TICO) has announced it will launch the world's first1 internal combustion hybrid lift truck. Sales of the Toyota diesel hybrid lift trucks will begin in the Japanese market this December. Drawing on the Toyota Group's leadership and innovation in hybrid technology, the ground-breaking 'GENEO-HYBRID' 8,000 lb. counterbalanced lift...
Read More »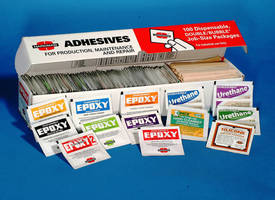 Sanford Distributing introduces new, smaller quantity packaging for their range of Double/Bubble® epoxy, urethane and silicone adhesives. Double/Bubble adhesives are now available in Variety-Pak cartons of 25 or 50, in addition to the traditional 100 size carton. The unique, color-coded, dual-pouch adhesive formulations include 8 epoxies, 3 urethanes, and a silicone to handle virtually any...
Read More »
Hoffmann + Krippner to Unveil Winning Concept of Student Engineering Award Peachtree City, GA (May 27, 2009) - US based German company Hoffmann + Krippner set to unveil the PhonePoint Pen, a winning concept of student engineering on June 9 at the 2009 Sensors Expo & Conference in Rosemont, Illinois. The PhonePoint Pen, a human machine interface concept will allow mobile phone users to write short...
Read More »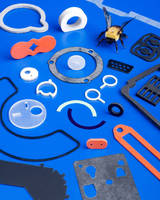 Custom fabricated miniature precision, digital die-cut plastic components for a wide range of critical applications in many industries are being introduced by Interstate Specialty Products, Inc. of Sutton, Massachusetts. Interstate Miniature Plastic Components are die-cut using die-less digital equipment to produce parts with ±0.005 precision and narrow cross sections (1:1 ratio to part...
Read More »
HORIBA Automotive Test Systems is a leading supplier in the field of engine, driveline, brake, wind tunnel and emissions test systems. When Horiba's customer (a major automotive manufacturer) needed 12 test stands for the purpose of testing a new hybrid electric motor, Chris Vogt, Engineering Manager at HORIBA in Troy, Michigan, turned to AirLoc to provide isolated leveling mounts. The AirLoc...
Read More »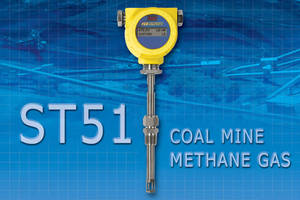 San Marcos, CA-May 27, 2009-Mine engineers and operators seeking to recover coal mine methane as a fuel resource and to reduce the effects of dangerous greenhouse gases will find the ST51 Mass Flow Meter from Fluid Components International provides excellent measurement accuracy in an explosion-proof instrument that's safe, simple to install, requires almost no maintenance and that offers an...
Read More »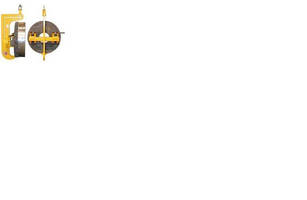 Designed specifically for application, based on shape and weight of steel billet, on/off magnetic billet lifter can lift and rotate round, thick, steel billets from horizontal to vertical orientation, or vice-versa. Lifter can load billet safely into machines or stations without fear of dropping load.
Read More »
Painters USA Inc, a commercial painting contractor located in Wheaton IL, offers a wide range of specialty coatings to meet all the needs of its commercial, industrial, and municipal clients. There are a lot of contractors who can do a good job applying a basic interior or exterior coat of paint and Painters USA considers itself to be among the best. However, we don't stop there. We also carry...
Read More »
Winter Haven, FL May 21, 2009 DocuLex (www.doculex.com), announces the company's Archive Studio WebSearch component's ability to detect unauthorized or inappropriate email content, enabling organizations to control content of email crossing their server through the email archiving program's content filter. This feature enables key words and phrases determined to be unauthorized or inappropriate...
Read More »